Does Car Color Matter?
Car color can affect resale value, safety and more. Test your knowledge!
---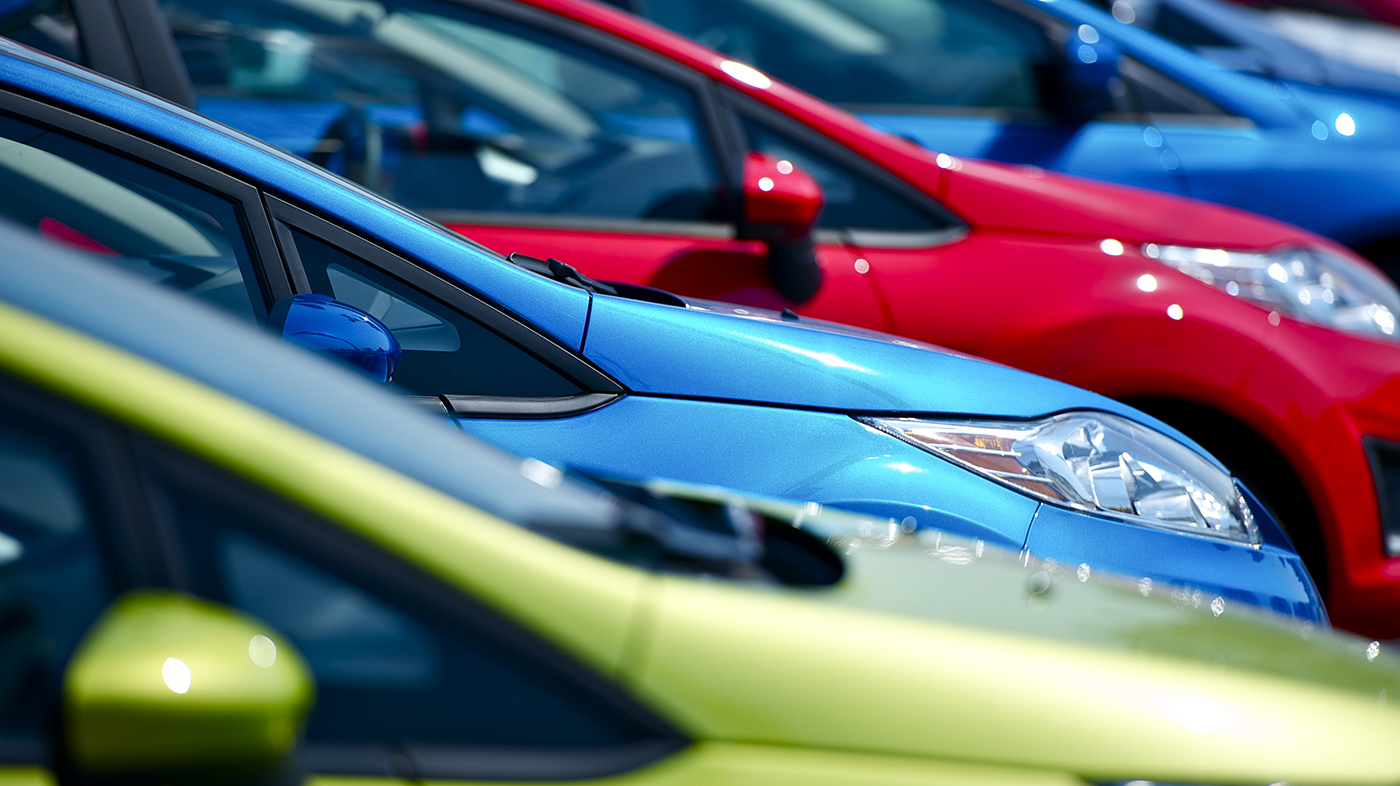 When you're preparing to buy a car, factors such as technology, safety and cost are undoubtedly key considerations. Another important item that often tops the list? Color.
Nearly 60% of consumers identified color as a major factor in purchasing a car, according to research by PPG, a global supplier of paints, coatings and other materials. Personal preference aside, how important is car color when it comes to resale value, safety and other concerns?
First, read this primer on car color facts. When you're done, test your knowledge with the quiz below click "see results" to see how you did.
Enjoy these expert insights about car colors.
Historically, white has been a popular color choice for cars. And according to the Global Automotive 2022 Color Popularity Report, that hasn't changed.
People take car color seriously. According to PPG's research, more than half of respondents would rather wait for their color of choice than opt for their second choice.
Car buyers don't have to commit to just one tone. Global paint supplier PPG found that two-tone finishes and personalized colors are in demand, according to its 2021 automotive color popularity report.
A white car could keep you safer on the road. Studies suggest that white is one of the safest colors for cars because it tends to be the most visible at night and in most weather conditions—except snow.
Neutral colors have better resale value. While today's fad colors might temporarily make your car more appealing, sticking to neutral colors such as silver, gray and white are safer bets, according to Kelley Blue Book. That's because daring colors can depreciate your car's value and are harder to resell.
A red car won't hike up your insurance rates. It's a myth that certain colors, such as red, increase insurance rates. In truth, color doesn't determine insurance rates, but year, make and model; miles driven; driving record; and other factors do.
Neutral colors are popular among thieves. According to the National Insurance Crime Bureau (NICB) and MotorBiscuit, black, silver and white are the colors most frequently associated with vehicle thefts.
Your car's color won't get you pulled over. Despite the persistence of this myth, there is simply no evidence to back the notion that certain color cars are more likely to receive speeding tickets.
Light-color cars are more fuel efficient and better for the environment. Researchers at the Berkeley's energy technology lab found that a lighter colored vehicle raised fuel economy by 2% and reduced carbon dioxide emissions by 1.9% compared to an identical model vehicle with a darker color, primarily by reducing air conditioning use or allowing for a lower-capacity air conditioner.
White, black, gray, silver. These (according to paint supplier PPG Industries) are the most popular car colors in the United States. White is most popular at 35%, followed by black at 18%. Silver and gray claim 14% and 11% shares in car color popularity, respectively.
Two-tone finishes, common in the 1950s and '60s, are making a comeback. "Along with special-order colors, tinted clearcoats, tricoats and matte finishes, two-tone finishes better reflect vehicle owners' individual preferences and personalities," says Misty Yeomans, PPG color styling manager, automotive OEM, Americas.
The amount you pay for car insurance is based on many factors, but color is not one of them, according to Insurance Information Institute. Most important to getting a great insurance rate: a good driving record (with no accidents and traffic violations). Other factors: the make and model of the car, the amount of your deductible, your car's safety and security features, the number (and type) of claims you file.
Car color affects temperature. When a car is parked outdoors, the vehicle's exterior paint will either reflect or absorb sunlight. Darker colors absorb more heat and energy; so do paints with higher metallic content.
---