7 Ways To Get Outside on Florida's Adventure Coast, Brooksville-Weeki Wachee
Wide-open spaces in Brooksville and Weeki Wachee give you plenty of room to roam.
SPONSORED BY FLORIDA'S ADVENTURE COAST, BROOKSVILLE-WEEKI WACHEE
---
Hernando County beckons with natural springs, rolling terrain and plenty of authentic Florida charm. Bordered by the Gulf of Mexico to the west and the Withlacoochee River to the east, the county is known as Florida's Adventure Coast for good reason: It's filled with opportunities for outdoor escapades, with 170,000 acres of protected parklands and about 20% of the area covered in water.
Ready to start exploring? Here are seven ways to get outside on Florida's Adventure Coast, Brooksville-Weeki Wachee.
1. Explore this pedaler's paradise.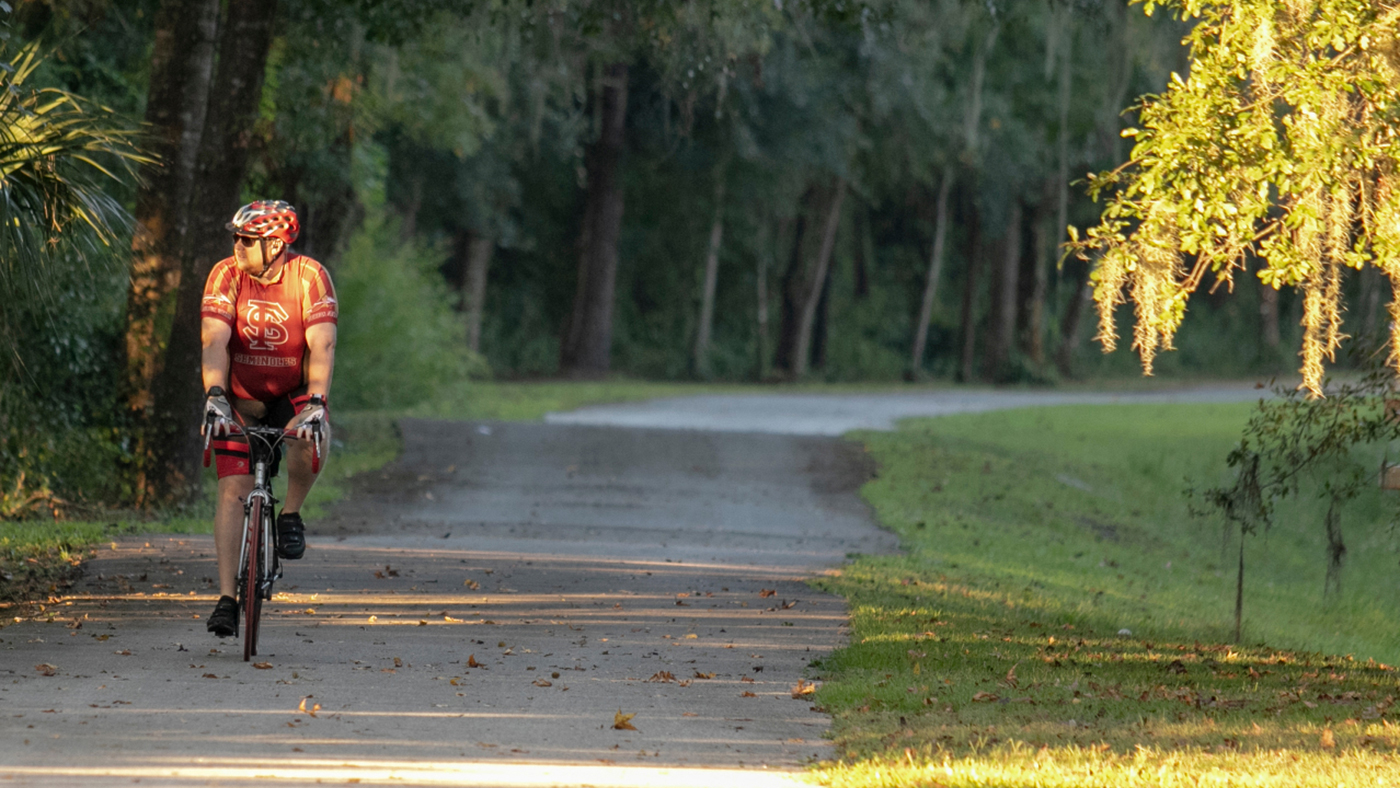 With three car-free paved trails, as well as scenic byways and miles of fat-tire terrain, cyclists love exploring Florida's Adventure Coast, Brooksville-Weeki Wachee. The cooler temperatures of fall and winter provide an ideal climate for riding for a day or a weekend. The Withlacoochee State Trail runs through the eastern part of Florida's Adventure Coast, with portions paralleled by an unpaved equestrian trail. Brooksville's Good Neighbor Trail connects to the Withlacoochee just beyond the Ridge Manor Trailhead on Croom Rital Road. Travel the Good Neighbor Trail 10 miles through sun-dappled forest and farmland to historic downtown Brooksville, where charming cafes and quaint shops, and even a handy bike repair station at the water-tower park, offer a delightful respite from the trail.
The scenic, award-winning 42-mile Suncoast Trail parallels the Suncoast Parkway, passing through a mix of suburban, agricultural and natural areas.
Fat-tire enthusiasts love the Croom trails, over 50 miles of single track winding through the Withlacoochee State Forest.
2. Experience phenomenal fishing.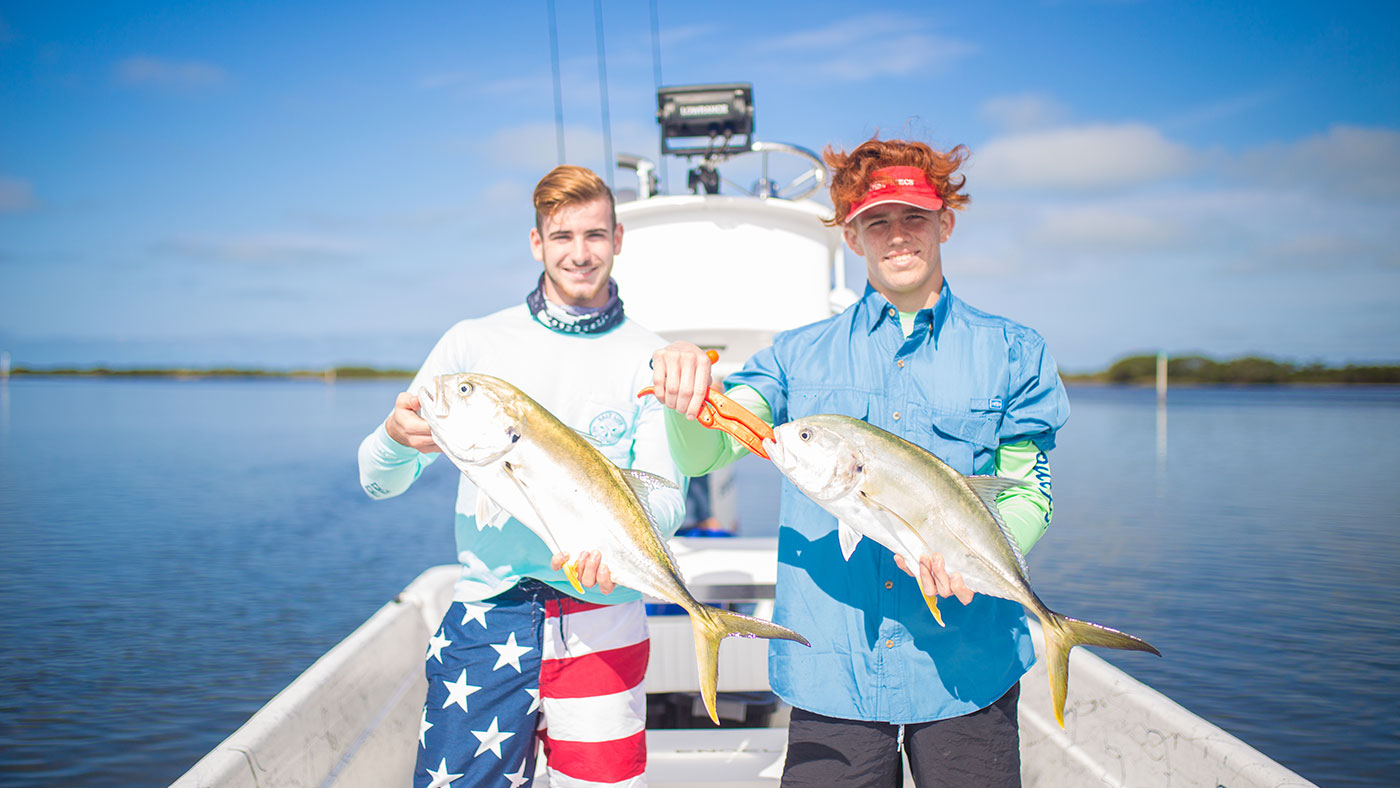 With so many bodies of water to drop a line in, Florida's Adventure Coast is an angler's paradise. The Gulf of Mexico teems with aquatic life, including tarpon, grouper and snook in inshore waters and cobia and Spanish mackerel in the shallow salt marshes. Farther offshore, deep-sea fishing could yield amberjack, kingfish or red grouper. Favorite freshwater spots include the Withlacoochee River—where largemouth bass, channel catfish, bluegill and sunfish swim—and the Mud River, renowned for its migrating mullet. (Pro tip: Try inland fishing from a kayak; paddling gives you the freedom to explore a waterway's every nook and cranny.) At the end of the day, take your catch to one of several local restaurants where the chef will cook your fish for you. If you're bringing your own boat, many hotels have boat trailer parking. Or a local outfitter can take you on a guided fishing expedition, providing everything you need for the trip, as well as knowledge of the best local fishing spots.
3. Go on an underwater treasure hunt—for scallops!
When summertime rolls around, diving for scallops on Florida's Adventure Coast is a favorite pastime. All you need is a mask, a snorkel and a Florida saltwater fishing license, and you can seek out these seafood delicacies in the Gulf's seagrass beds. Scalloping season in Hernando County is only from July 1 through Sept. 24—and it's highly anticipated every year. (Pro tip: Scallops need clean, clear water to thrive. The best place to spot them is where freshwater flows into salt water. To harvest one, grab the top and bottom of the shell toward the back to avoid getting pinched.) Scallop diving in Florida is strictly for amateurs—no commercial harvesting is allowed. Just note that you're limited to two gallons in the shell, or one pint of scallop meat, per person.
4. Get on the water—with or without a paddle.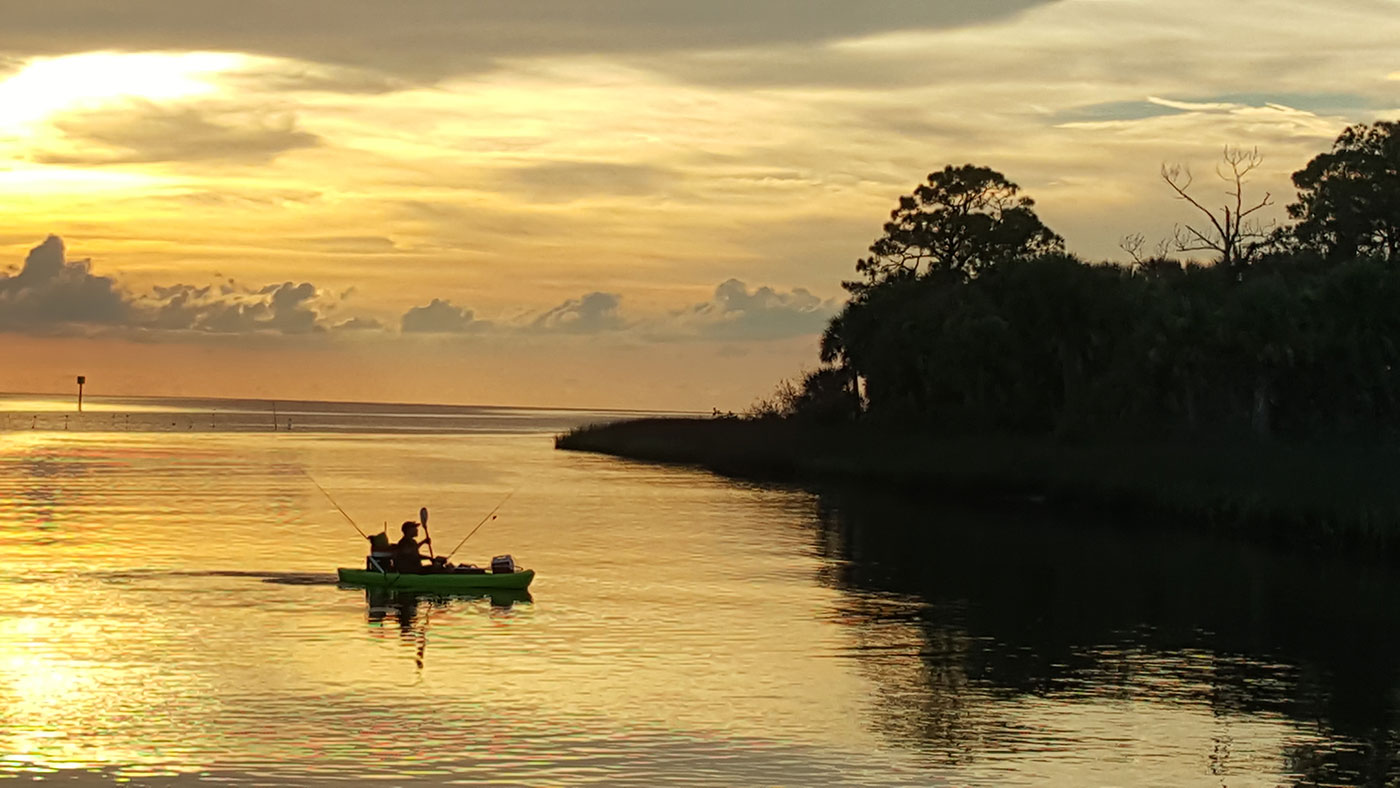 Hernando County is home to 52 miles of rivers, including the Withlacoochee, Little Withlacoochee, Weeki Wachee and Mud rivers—plus plenty of creeks and other waterways ideal for kayaking, canoeing or stand-up paddleboarding. One fun option: the 1.7-mile Bayport-Linda Pedersen Paddling Trail, which follows Jenkins Creek between Bayport Park and Linda Pedersen Park along the Gulf Coast. Paddle past swaying cordgrass, cabbage palms and mangroves, and keep an eye out for bald eagles, wood storks, herons and spotted sandpipers. (Pro tip: The trail is also a great place to spot manatees—the gentle giants that swim in Florida's natural springs and spring-fed rivers. Weeki Wachee Springs State Park's self-guided kayak and paddleboard tours offer opportunities for manatee sightings.) If you'd rather get on the water with less effort, hop onboard the Island Rose, and let this riverboat replica take you on a lunch cruise or sunset dinner cruise on the Gulf Coast waters of Hernando Beach.
Let AAA travel experts help you plan your next road trip. Book your hotel, find preplanned road trips and more.
Plan Your Trip
5. Explore culture and history on land.
Florida's Adventure Coast is packed with Florida charm—including one of the state's original roadside attractions. Weeki Wachee Springs State Park has been hosting its famous mermaid show for more than 70 years. (Pro tip: Seating for the show is limited. If you want to score a seat, get there when the park opens.) Weeki Wachee also offers wildlife shows; a river boat ride; and Buccaneer Bay, Florida's only spring-fed water park.
In Brooksville—which dates back to the 1850s—you can stroll brick-paved streets lined with art galleries and antiques shops and admire the downtown murals that are part of the Florida Mural Trail. While you're in town, visit some of the eight sites on the National Register of Historic Places. Overlooking downtown, the Victorian-style May-Stringer House Museum was built in 1855 and is considered one of the most haunted places in Florida. Schedule a ghost tour to see for yourself! On Russell Street, check out the circa-1885 train depot and the one-room schoolhouse. And just a few minutes outside of downtown, the Chinsegut Hill Retreat and adjacent Chinsegut Hill Historic Site, operated by the Tampa Bay History Center, are worth a visit, for an hour or for the weekend. Tour the historic manor house and grounds Saturdays and Sundays, 10 a.m.–5 p.m.
6. Eat, drink and be merry.
With so many outdoor activities available along Florida's Adventure Coast, you might be left feeling hungry—and thirsty. Not to worry. The area's dining scene is just as vibrant as its outdoors, with restaurants serving up everything from perfectly smoked barbecue to fresh-caught seafood. Craft brewers have also made a home here. Stop by Tidal Brewing in Spring Hill to try the Melusine, a blond ale infused with coconut. Or visit Marker 48 Brewing in Weeki Wachee. In addition to the 6,000-square-foot tasting room, there's an outdoor beer garden with a rotating roster of visiting food trucks and 25 taps featuring beer, cider and sangria, all made on-site. For an afternoon treat, don't miss the circa-1928 Richloam General Store, which has been restored to its original charm. You'll find hand-dipped ice cream, 75 flavors of vintage soda, candy sold by weight and much more.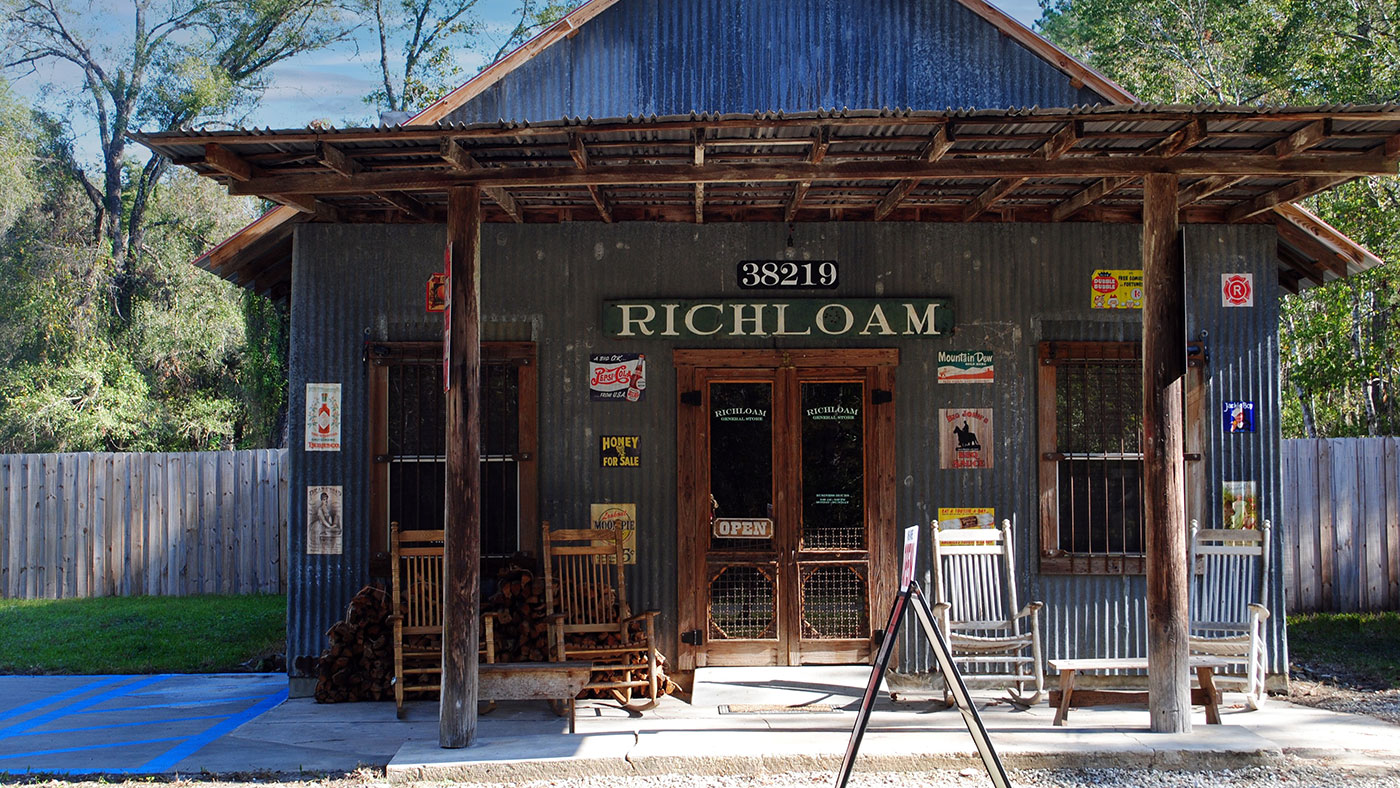 7. Catch a thrill.
Feeling the need for speed? For high-flying thrills, the FLG X Adventure Course in Brooksville challenges you to tackle zip lines and treetop obstacles like rope swings, scrambling walls, hanging nets, wobbly bridges and more. Or get your adrenaline pumping at the Croom Motorcycle Area at Withlacoochee State Forest. Nearby Croom ATV Rental will supply an ATV or dirt bike with all the safety gear you'll need for a safe and exhilarating ride. Miles of trails at this 2,600-acre property wind past hardwood hammocks, across scrubland and over jump areas created from mining pits. There are separate trails for BMX and mountain bikes, as well as training for all ages and skill levels. You can also head to Lead Foot City in Brooksville to take a spin on the burnout track.
As travel restrictions continue to evolve, please call ahead to confirm the status and hours of any place you plan to visit.
---