Save on Life Insurance When You're Young
You may feel like you don't need life insurance when you're young and healthy, but to get lower premiums that's exactly when you should buy it.
---
Many people wait until a major life event prompts them to get life insurance coverage. But because the cost of life insurance is based partly on age, waiting for that event may not be the best decision.
You'll never be younger than you are today, which makes it more likely you'll be approved for coverage and locked in at a lower rate than if you wait. Here's one example.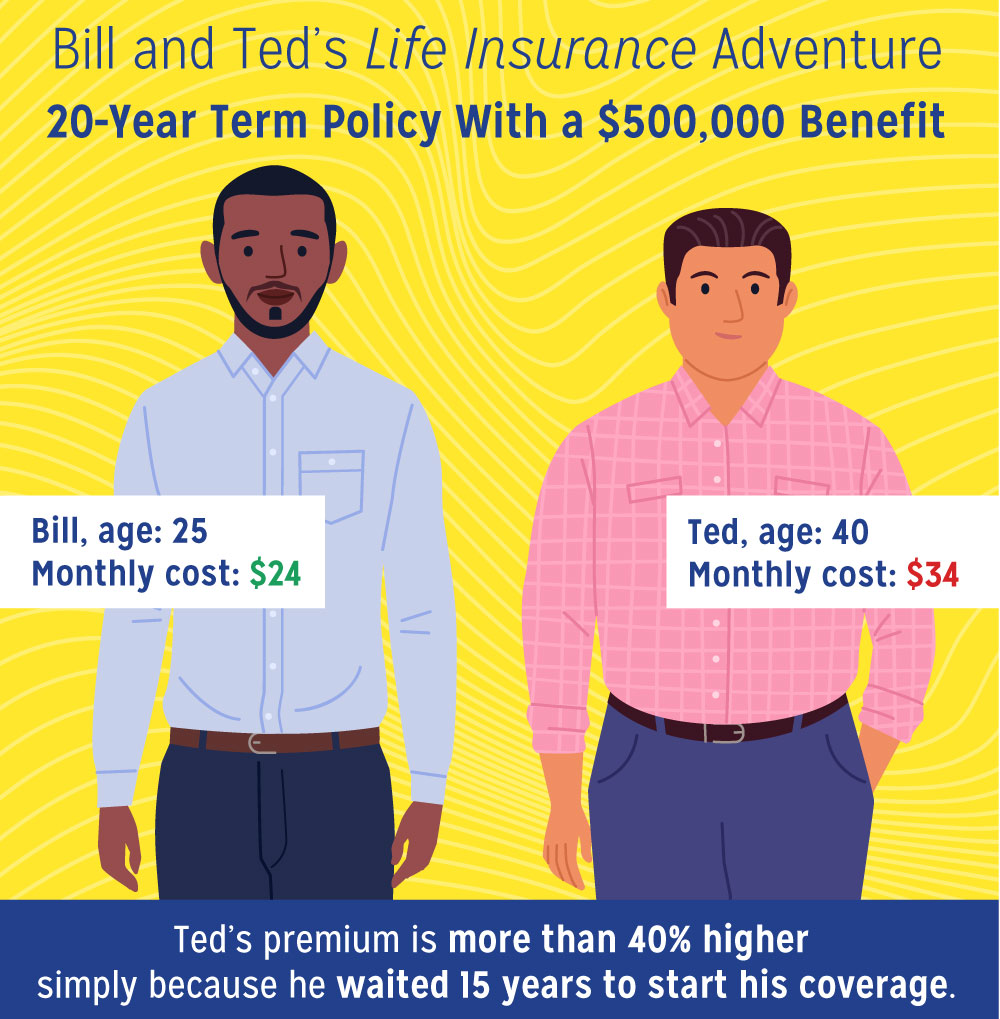 Bill is 25 years old, looking for a 20-year term life insurance policy with a benefit of $500,000. The premium for that policy is $24 a month. And that premium will not rise over the course of 20 years. If anything happens to Bill during that time, his beneficiaries will know that this financial protection is waiting for them.
Ted is 40 years old, looking for the same 20-year, $500,000 policy. But because Ted waited 15 years for coverage, the premium for him is $34 a month. That's still a great benefit, given the protection that it offers, and that rate also will not change for the next 20 years. But the premium is more than 40% higher simply because Ted waited 15 years to start his coverage.
Purchasing life insurance when you're young ensures that you'll have coverage when you need it: when you get engaged, decide to have children, buy a home etc. And if you wait too long, health problems could compromise your ability to afford or qualify for coverage.
---