Best Aquariums That Are Worth Taking the Plunge For
Uncover mysteries of the deep at these aquariums. No wetsuit necessary.
---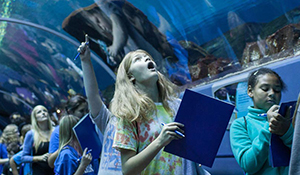 Only about 5% of the ocean has been explored, yet the deep blue has revealed some of the most incredible creatures ever seen. America's aquariums offer opportunities to see what's under the sea, from the massive whale shark to the most minuscule aquatic life forms. Check out these five aquariums, known for their jaw dropping exhibits and hands-on experiences.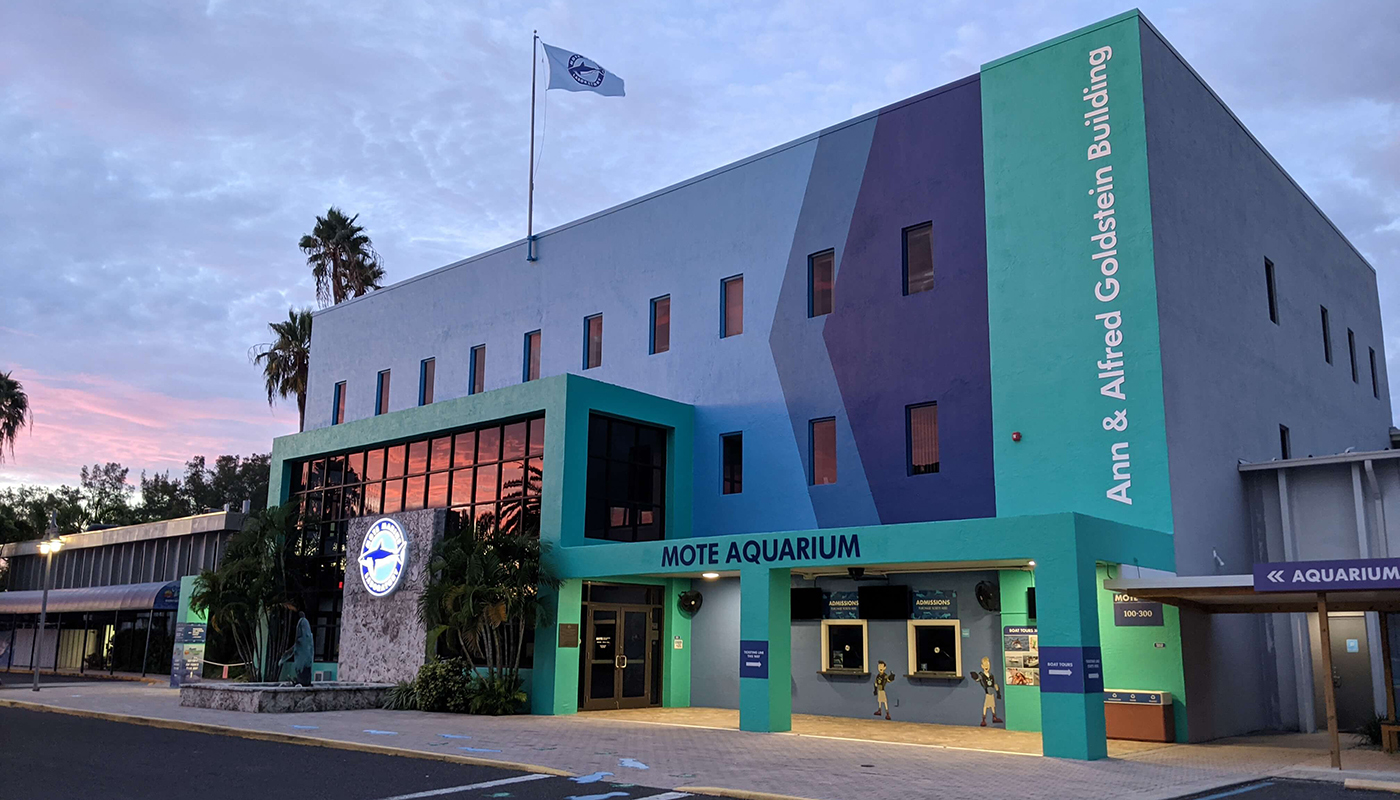 1. Mote Marine Laboratory & Aquarium—Sarasota, Florida
Although it started small in a one-room lab, Mote Marine Laboratory & Aquarium now includes more than 20 diverse marine research programs and more than 100 marine species that are mostly found in Florida waters.
The independent, nonprofit marine research institution and aquarium draws hundreds of thousands of visitors annually. It includes touch pools; working labs visitors can view; and high- tech interactive exhibits, such as the Shark Zone, as well as manatees and reef animals.
Experiences like Breakfast with the Sharks and Morning Rounds allow guests to learn even more about their favorite marine animals. These intimate programs offer specialized presentations that allow up-close and personal encounters and behind-the scenes insights. Visitors can also get even more fully immersed in sea life through kayaking excursions led by trained educators and eco boat tours guided by expert boat captains and narrated by biologists.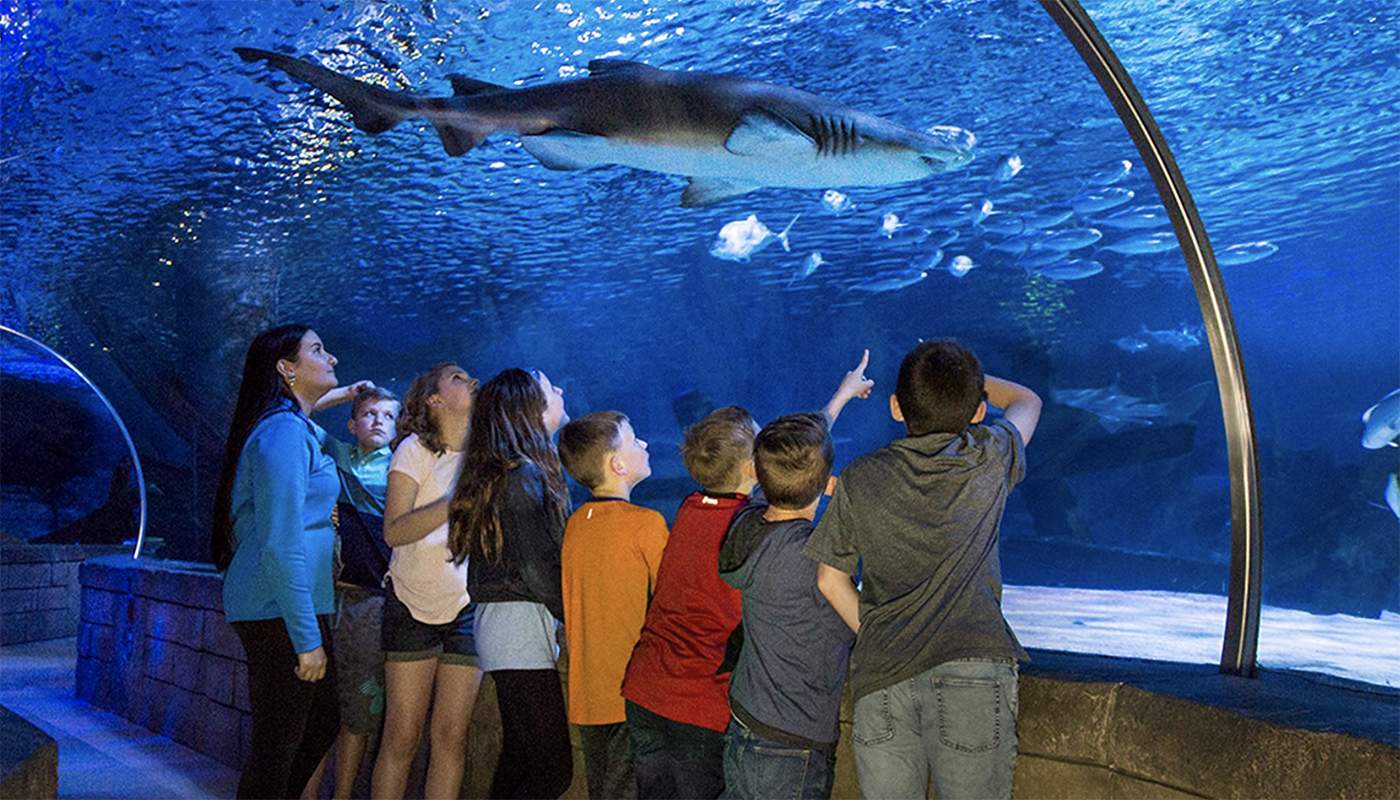 2. SEA LIFE at Mall of America—Bloomington, Minnesota
If you're at the Mall of America and want to do something other than shop, check out SEA LIFE. Here, you'll find thousands of creatures housed in 1.3 million gallons of water.
A 300-foot underwater tunnel brings you face to face with 9-foot sand tiger sharks and two 14- foot green sawfish. Gaze at guitar sharks, rescued sea turtles and more throughout the tunnel. Then experience the rain, fog, sounds and smells of the rainforest through a 360-degree, two-and-a-half-story exhibit that puts you nose to snout with crocodiles. Or stand amid one thousand flying cockroaches within a 360-degree pop-up tank.
Explore further by discovering tropical fish in Rainbow Reef and sturgeon and alligator gar in Sturgeon Lake. View a lagoon of stingrays and sharks through a two-story shipwreck, where underwater periscopes provide views around every corner. You'll be amazed that one of the best aquariums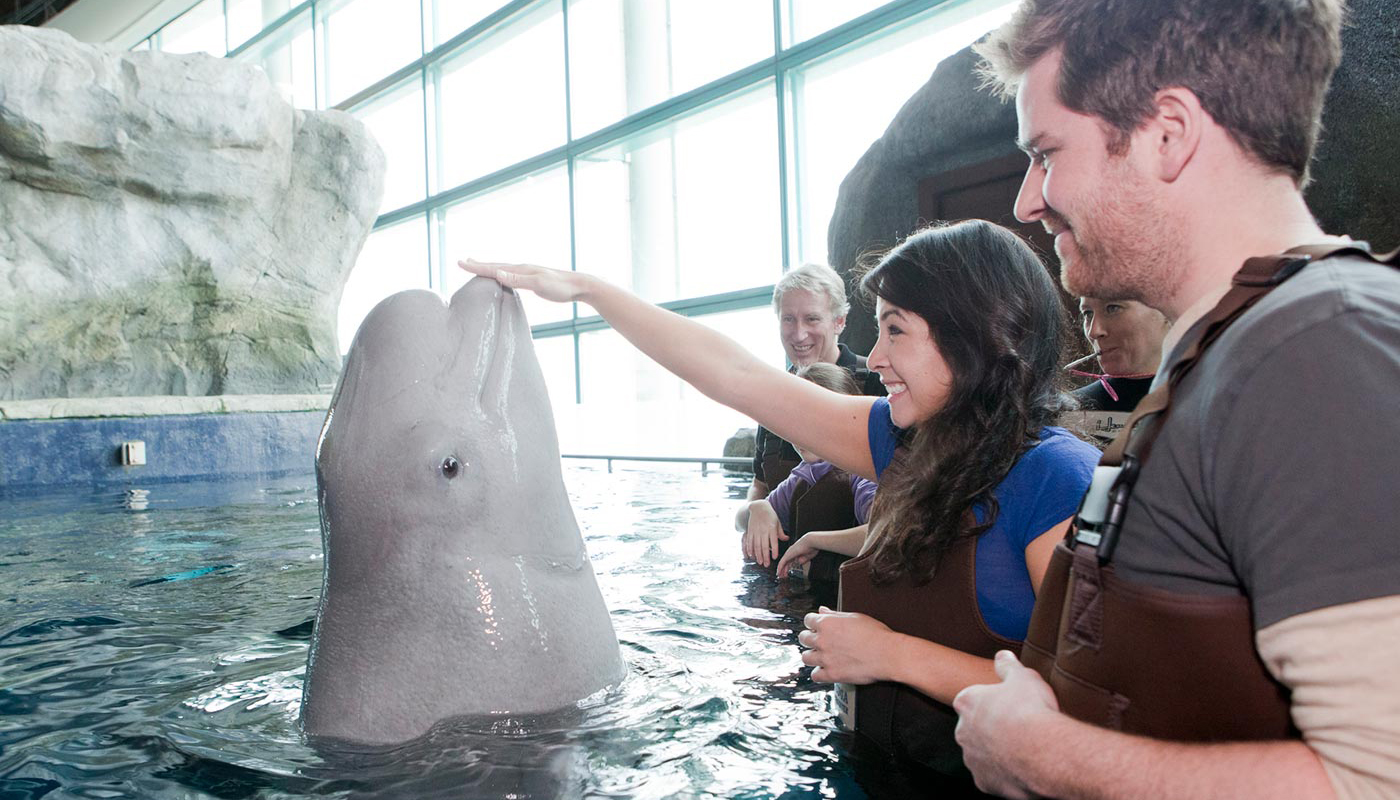 3. Shedd Aquarium—Chicago
Shedd Aquarium is at the cutting edge of animal care, research and education. Housing tens of thousands of animals and containing several million gallons of water, it's one of the world's largest indoor aquariums.
Kids and adults alike will love seeing beluga whales, penguin colonies, sea lions and Pacific white-sided dolphins, and meeting local aquatic celebrities like Nickel, the rescued green sea turtle. Exhibits include an artificial reef complete with an array of shark species, a Stingray Touch experience, a giant Pacific octopus exhibit, and the Abbott Oceanarium, one of the largest indoor marine mammal pavilions in the U.S.

The aquarium also boasts extraordinary experiences such as the Beluga Encounter and Penguin Encounter, where visitors can work side by side with trainers to interact directly with animals in special habitats. Touch the skin of belugas, feel the slick feathers of penguins and try a few training techniques in a hands-on environment. These encounters require special tickets, and appointments fill fast, so make reservations early.
Be sure to look at the discount and free days offerings. There are free days for Illinois residents and food assistance (SNAP benefits) recipients. Discounted tickets are also offered to CityPass and Go Chicago pass holders.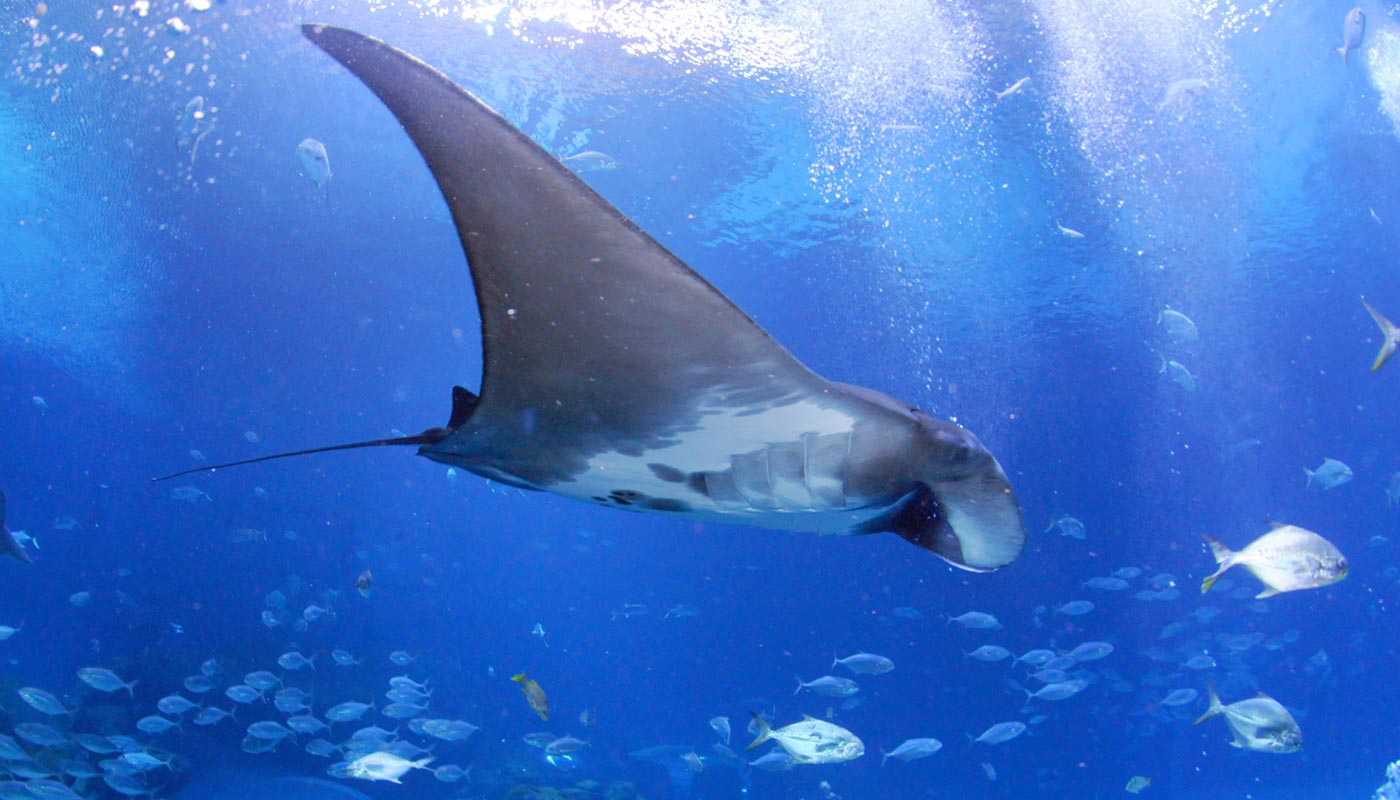 4. Georgia Aquarium—Atlanta
Comprising more than 600,000 square feet, 100,000 animals and approximately 10 million gallons of marine and fresh water, Georgia Aquarium is currently the largest aquarium in the Western Hemisphere.
Here, you'll find dolphins, penguins, sea otters, seals and jellyfis —as well as two species you can't find anywhere else in the United States: the whale shark and the manta ray.
Not only can you see these gentle giants from behind the glass, you can also—for an additional fee—have the opportunity to swim with the whale shark as part of the Journey With Gentle Giants experience. And, if you like more adrenaline, a shark cage dive might be the answer. The immersive experience puts you amid swimming sharks, but with the protection of a steel cage. Proceeds go toward aquarium maintenance as well as research and conservation efforts.
Planning to visit an aquarium? See what creatures you can find with this fun scavenger hunt.
Download Now >>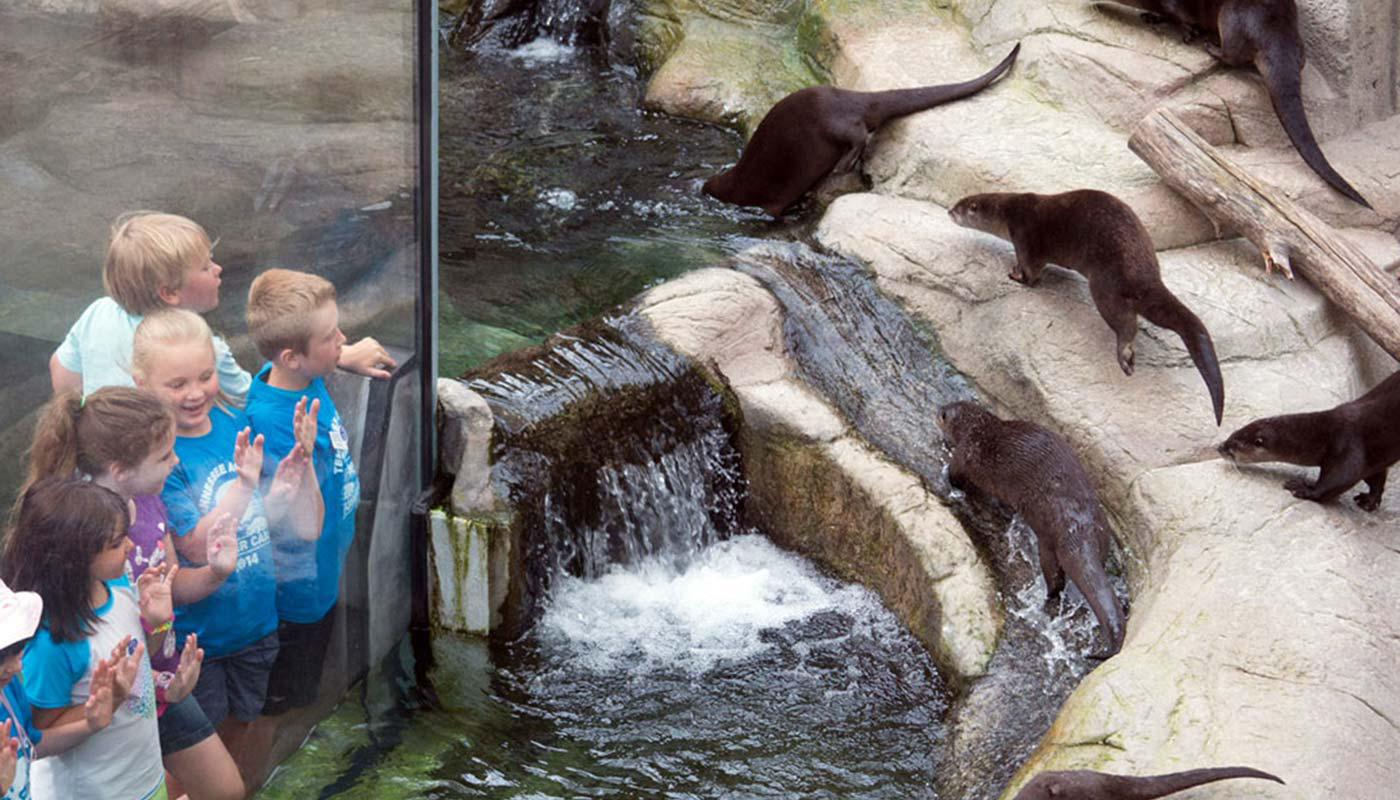 5. Tennessee Aquarium—Chattanooga, Tennessee
Located on the Tennessee River, the Tennessee Aquarium focuses part of its exhibits on America's rivers by telling the story the journey that water takes from mountaintop to ocean. Exhibits showcase the fish, turtles, lizards, frogs, birds and mammals native to different ecosystems. See river otters in Appalachian Cove Forest; the alligators and sturgeon of "Discovery Hall"; alligator snapping turtles, ducks and fish in Delta Country; and the massive freshwater whiptail stingrays and wallago catfish of River Giants.
The Ocean Journey includes lemurs in the Tropical Cove, a Butterfly Garden and Penguins' Rock.

---