14 Insider Cruise Tips for Your First Voyage
Get help from AAA Living's Erin Perkins on planning, booking and enjoying your first cruise.
---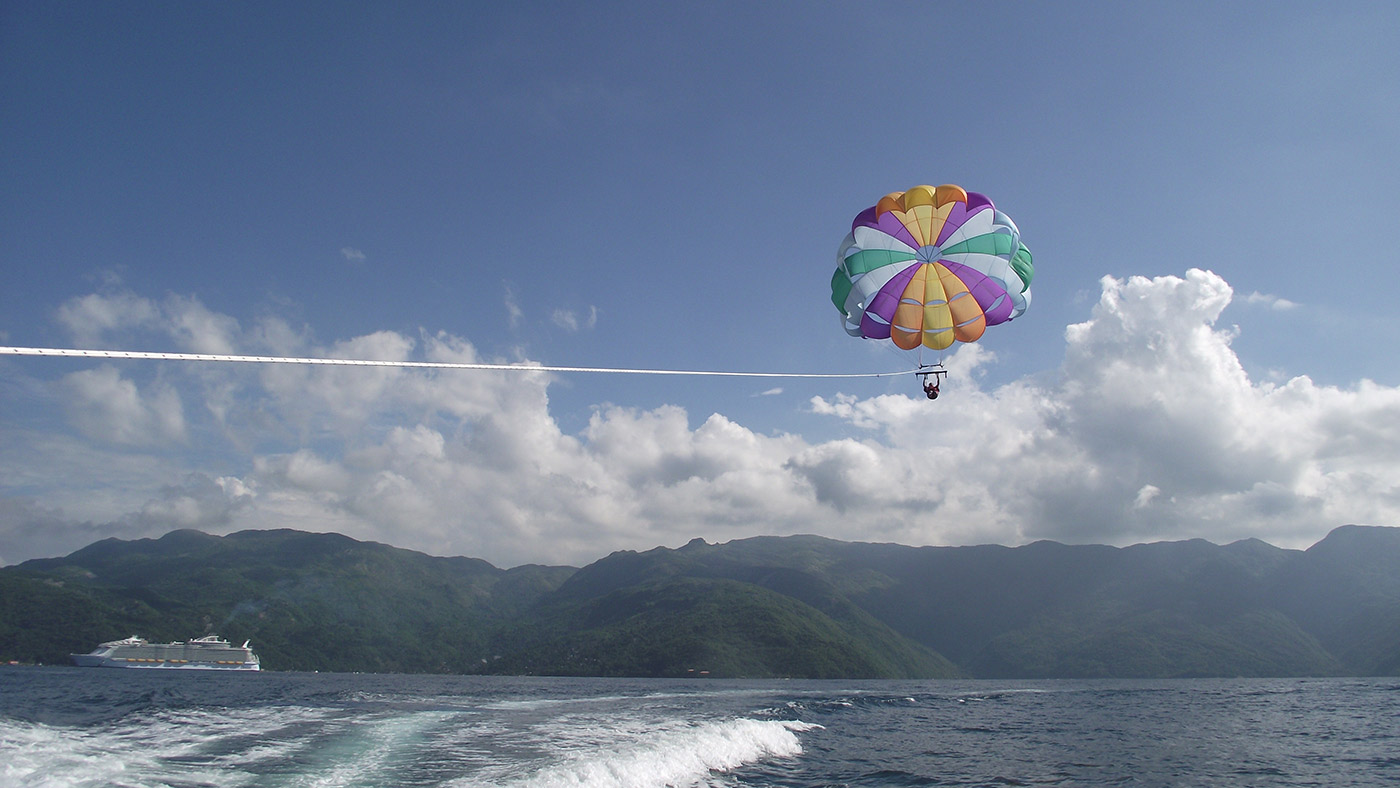 I read a bunch of cruise tips about what to pack for a Caribbean vacation—yet there I was, shoving my toothbrush, lotion and even pajamas into my purse because I didn't know I was supposed to bring an overnight bag for the last night at sea.
What I learned too late was that the staff collects your luggage that last night, and an overnight bag is useful for the next morning. As a first-time cruiser, this was just one of many lessons I learned during a seven-day voyage on Royal Caribbean's Harmony of the Seas.
Navigating your first cruise can be exciting—and at times overwhelming. You've booked your ship, selected a stateroom and picked an itinerary. But there's a lot more to it than that. What do you pack? How do you meet people? And where are the bathrooms?
To experience the best cruising has to offer and to avoid potential blunders (think: not bringing an extra bathing suit), here are some of the best cruise tips I picked up—some from my own mishaps and others from AAA Members and veteran cruisers I met at sea.
1. Plan your excursions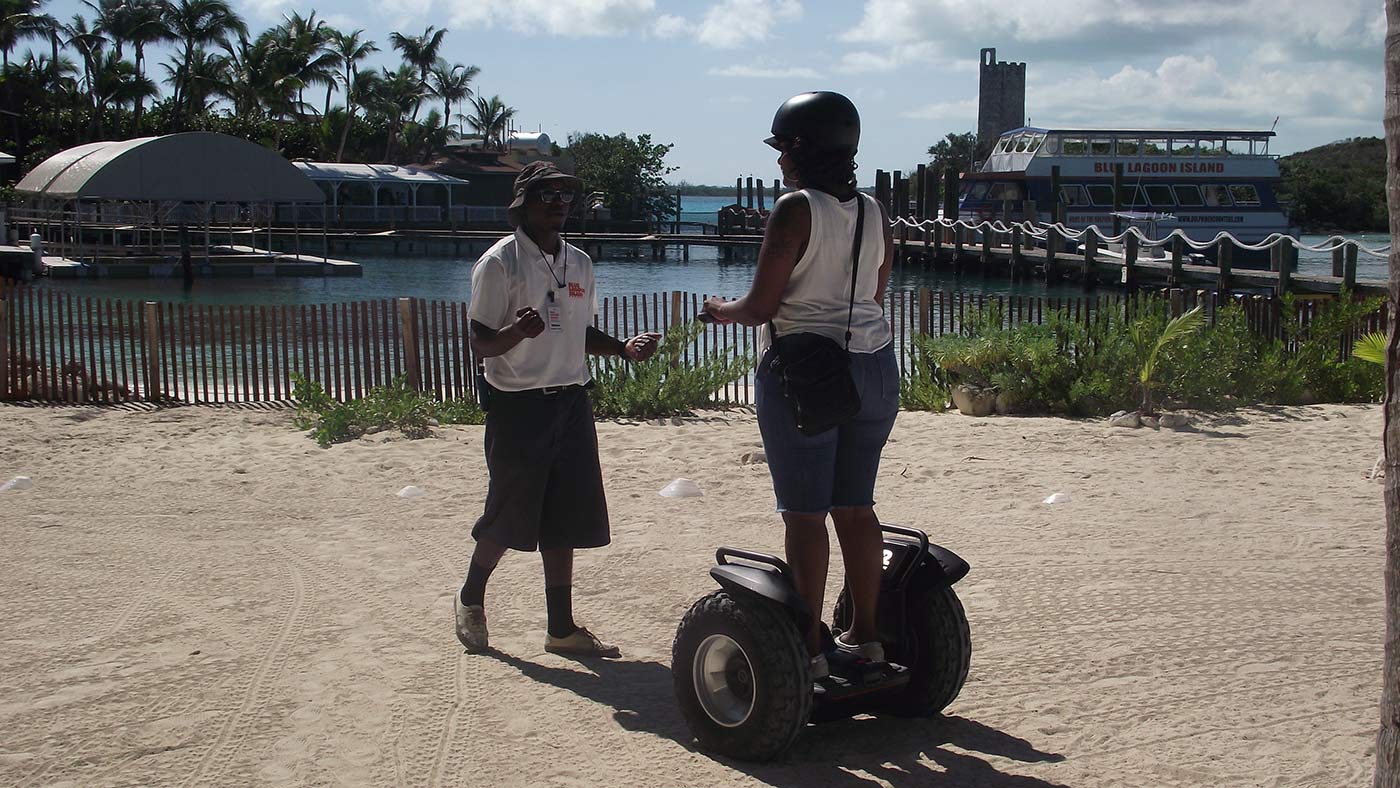 As you book your cruise, start reserving your shore excursions. Not only do popular activities sell out quickly, booking in advance will help you abide by your travel budget, as these are often the biggest expense on your cruise. Excursions range from about $40 to $200 per person. When you can start booking varies by cruise line, but in some cases you can book excursions 12 to 24 months out, while on-board entertainment and dining options may be done 60 days in advance. A travel advisor can help guide you to the perfect activities.
Excursions at each port stop are thrilling ways to experience local history, culture and cuisine, and you can even try activities like parasailing, zip lining and Segway tours. In the Bahamas, I got a hug and peck on the cheek from a playful and affectionate sea lion named Bonnie—what a thrill!
2. Arrive a day early
If your cruise departs from a port that's not within driving distance, you'll likely have to fly there. If possible, arrive a day or two early and stay in a hotel to avoid stress from travel complications like a delayed or missed flight. Arriving early gives you time to explore the port city and helps you avoid worrying about missing your cruise.
3. Explore your ship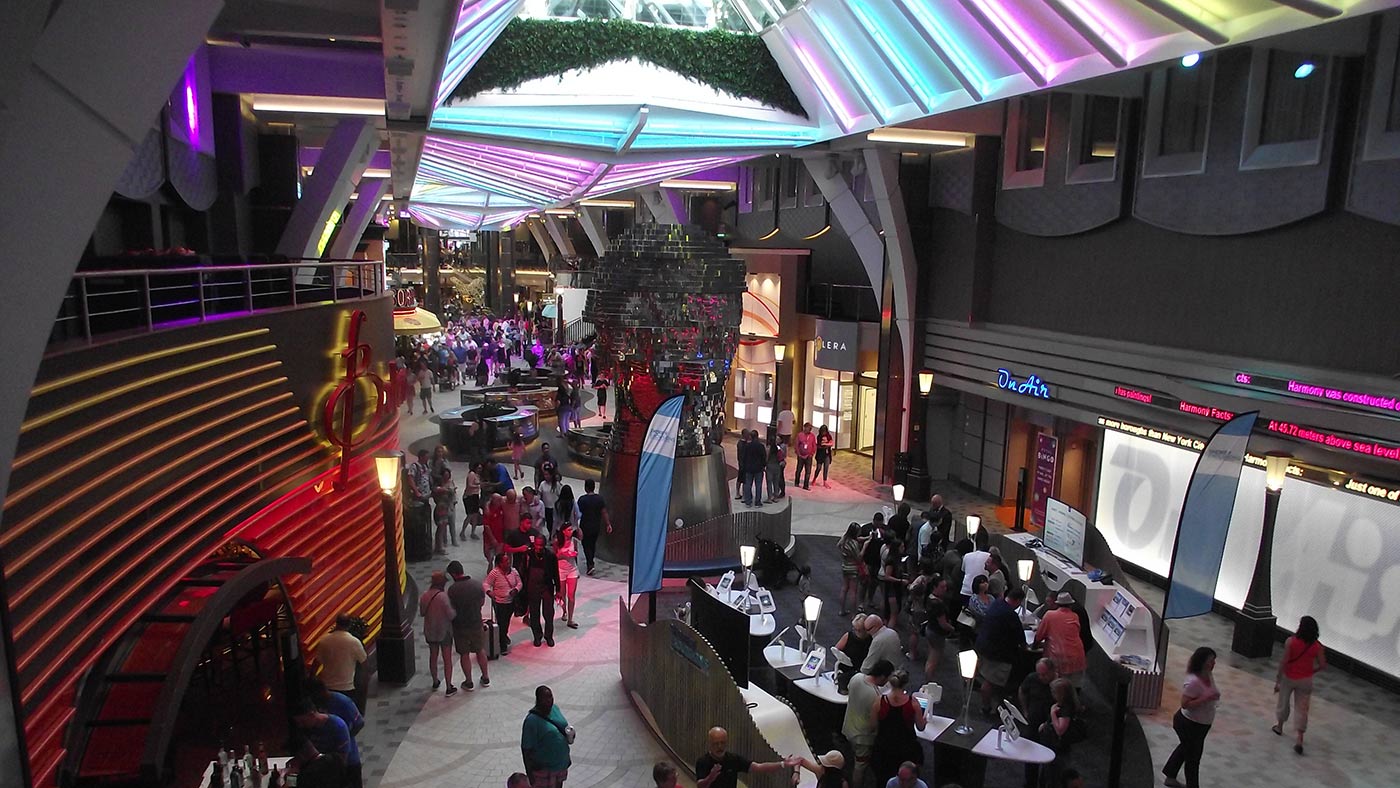 Before you board your ship, get to know it. Look at maps on the cruise line's website to better understand the ship's layout. After you board, spend time familiarizing yourself with your surroundings, especially areas that you're likely to frequent often such as eateries, pools and restrooms. Depending on the size of your ship—many today fit 4,000 passengers or more—it may take a few days to become familiar with your ship's layout.
4. Be flexible
Weather and on-ship technical difficulties can sometimes cause shows and activities to be canceled or rescheduled. Just go with the flow. Cruise ships have plenty of activities to keep you entertained.
5. Make friends with fellow cruisers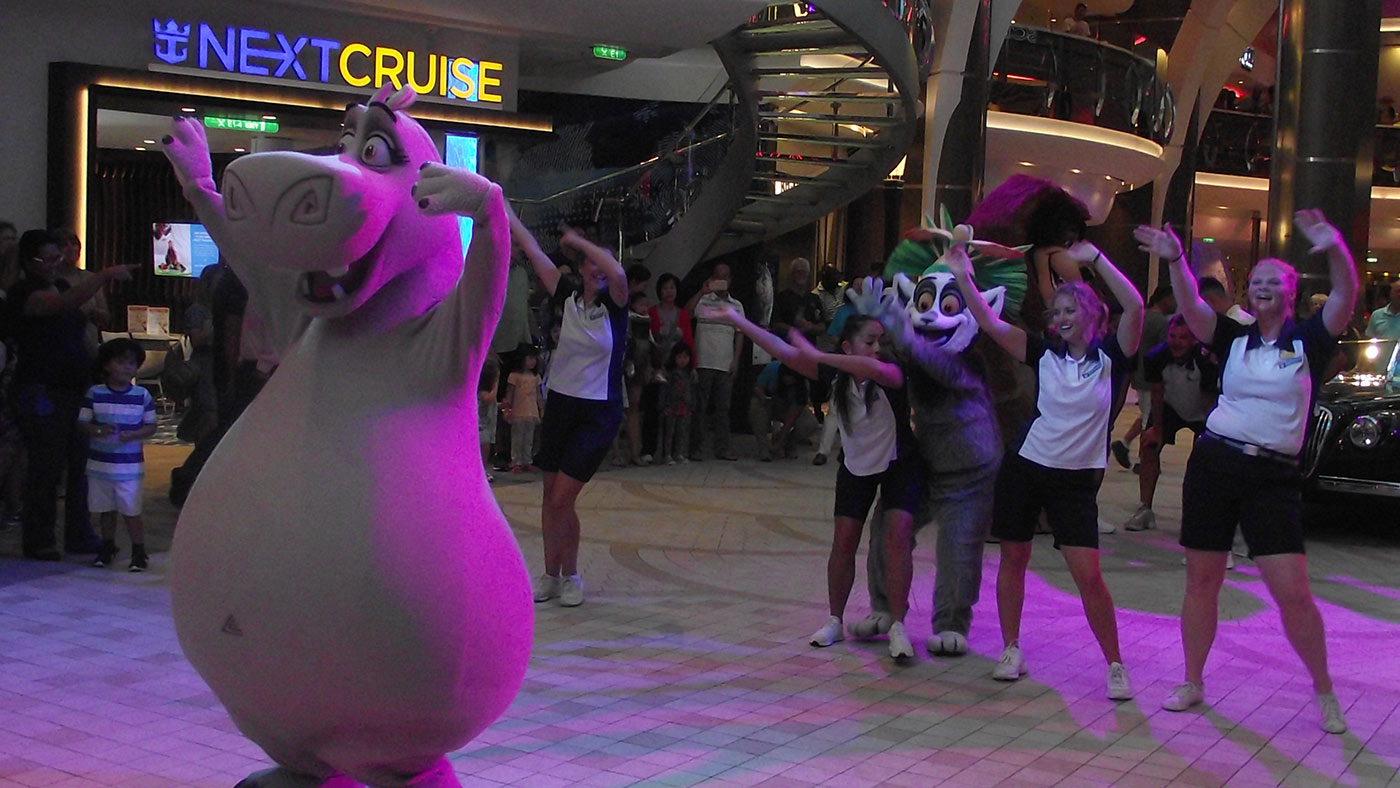 Frequent cruisers will tell you that once you've cruised, it's hard not to do it again. Because they've gone so many times, they know a lot—and it's up to you to soak up their knowledge and cruise tips. They might, for example, share the best landmark to visit in the Bahamas.
Wondering where to meet people? Try onboard classes like dance and sushi making, casino tournaments and more. During a hibachi experience at a Japanese steakhouse on ship, a chef whipped up dishes—and jokes—in front of me and a small group of passengers. That night, I made friends with two of them and later attended a jazz night performance, Broadway-style show and two dinners with them.
6. Always ask about additional fees and costs
Cruise ships are like floating cities: casinos, spas, restaurants, shops, theaters and nightclubs—the list goes on. You'll find a lot is free, but not everything. Specialty restaurants and some events such as a sushi cooking class or an escape room puzzle could carry an additional fee.
7. Skip the cash when onboard
When you go through check-in, you'll receive the key card to your cabin room. This key card acts as a credit account—it's linked to the credit card you have on file. You'll use the key card to get into your room and to make all your purchases onboard. Grabbing popcorn at the aqua theater or see a purse you like at the gift shop? Just swipe your key card for it—there's no need to carry cash. Be sure to keep the card close and stored safely like you would any credit card.
8. Take advantage of excursions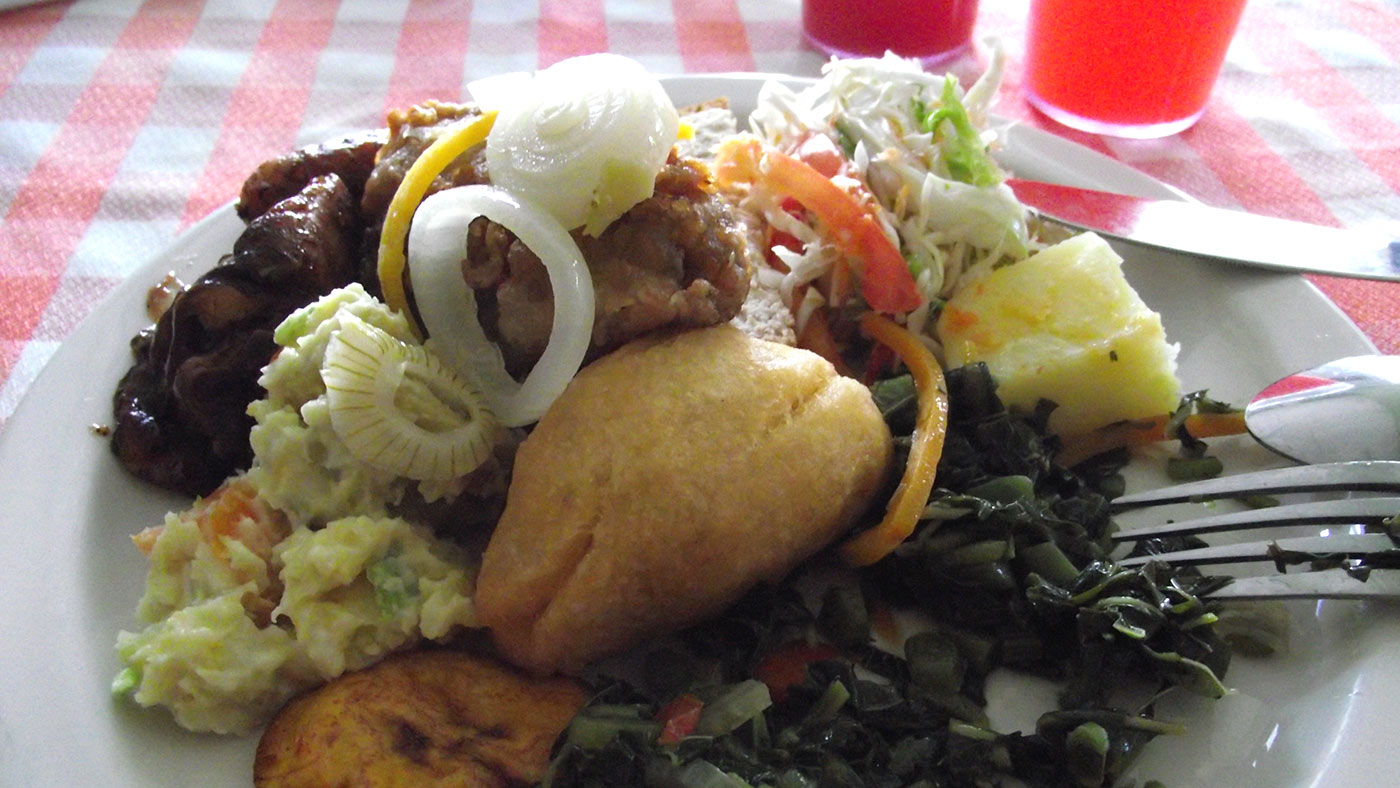 If you're like AAA Member Donald Fletcher, your favorite part of cruising isn't on the ship. "First-time cruisers should get off the ship whenever they can," he says. "That's how you discover the culture of the destinations you're visiting. See it, experience it and eat the food."
9. Book the last excursion of the day
AAA Member Monica Bradshaw, who has been on more than a dozen cruises, discovered that booking the last excursion each day delivered a few perks. During earlier excursions, the tour guides have limited time because they must stick to a tighter schedule. "At the end of the day, the tour guides may have more time to spend with you," she says. That extra time could mean learning a bit more about Haiti's history, squeezing in more parasailing or making a bonus stop at a store along your tour route. Just be mindful to return to the ship on time!
10. Protect your assets while traveling
Use the password-protected safe in your stateroom to store valuables such as your passport, jewelry, wallet and electronics. Make sure to contact your credit card companies and let them know you're traveling internationally. That way they won't suspend your account because they think someone is making fraudulent charges in another country.
11. Consider bottled water when you're off the ship
Nothing ruins a great trip like getting sick—and drinking contaminated water from foreign areas is a source of health problems for some travelers. Consider whether you need to bring bottled water when you aren't on the ship, keeping in mind that water quality varies by destination. "Bringing bottled water is essential," says AAA Member Gayle Fletcher. If you do the math and decide a drink package is too pricy, take a refillable water bottle and fill it with the cruise ship's tap water.
12. Pack smart
Unlike airlines, there's no limit on cruises to what you can bring and no luggage fees. Rejoice, but remember to pack wisely. You still have to lug your luggage around and fit it inside your cabin, so keep it simple.
13. Don't forget an extra bathing suit
Here is a packing tip I wish I had thought of: Bring two bathing suits, so you have an alternate when one is still drying. I didn't plan on spending much time in the water, as I'm not a skilled swimmer. But the cruise ship offered swim classes that I'm thankful I took because it made me more comfortable. An extra swimsuit would've come in handy—I ended up wearing jeans to kayak in Haiti. Skip beach towels—I could have saved some space in my suitcase. The ship may have ones you can use. Just be sure to turn them back in so you're not charged.
14. Use a passport book
Before you travel, confirm what documents are required for boarding your ship. While you can travel on some cruise ships with a passport card, passport books are a better option if you need to fly back from one of your international destinations. Passport books can be used for international travel by air, land or sea. However, passport cards are only valid for land and sea travel between the U.S., Canada, Mexico, Bermuda and the Caribbean. They can't be used for international air travel.
Ask your AAA Travel Advisor to help plan a cruise: 877-565-1217
---