How To Embrace Sustainable Travel
As we explore the world, many people are choosing to travel with a sense of purpose and create a positive impact.
---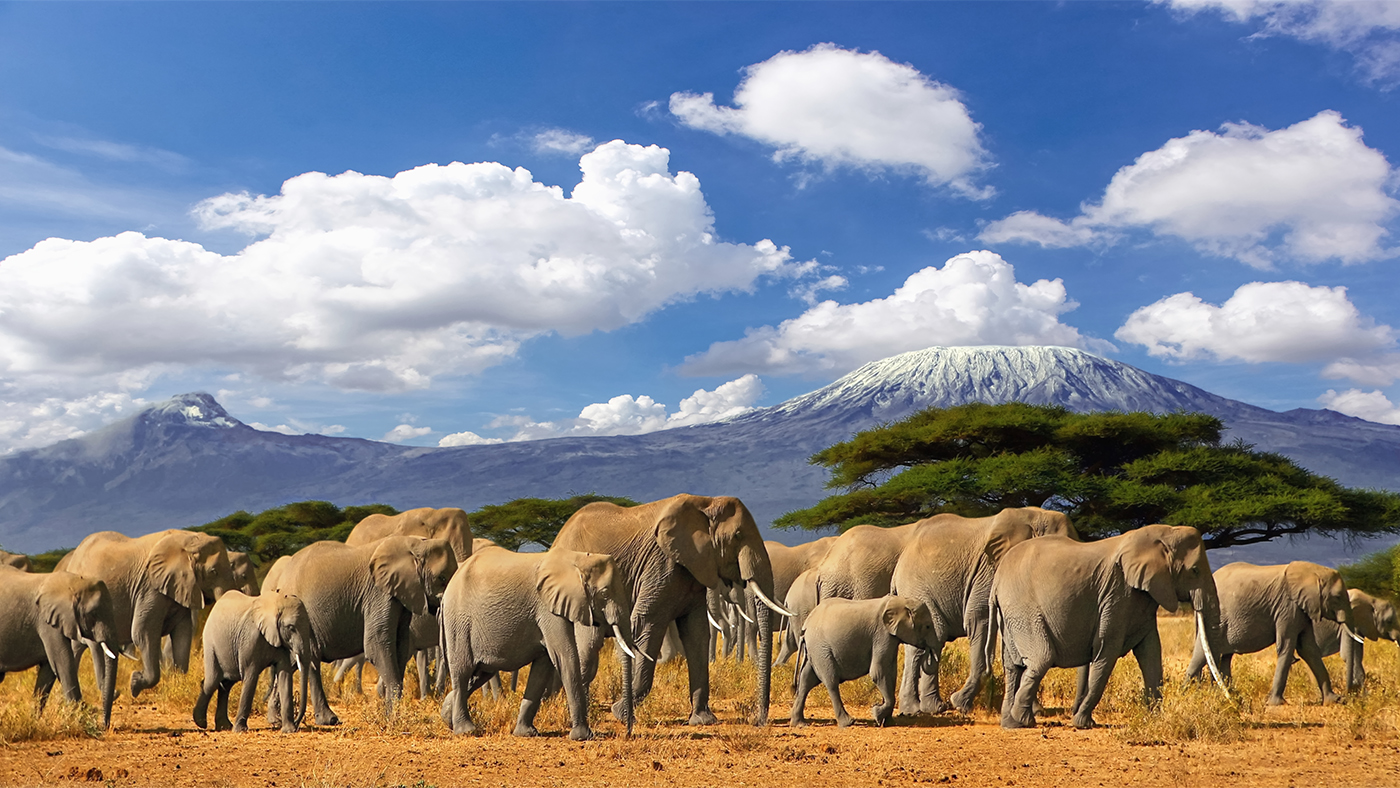 As travelers, we're eager to see and celebrate the miracles of our planet, whether marveling at the icebergs of Antarctica, watching Alaska's breaching whales, or sampling the traditions and cuisines of eastern Africa.
More and more, we also yearn to explore in ways that protect and contribute. Many of us count ourselves among the legions who would like our travel to have a positive social impact on destinations and local communities, so that they thrive for generations to come. We not only want to go—we also want to make going good.
Celine Cousteau, wildlife filmmaker, granddaughter of Jacques Cousteau and contributor to the Well-Traveled with AAA podcast, suggests one way to do so: Be mindful of the companies with which you travel. "What are their policies toward animals? What hotels do they frequent?" she asks. "Some hotels are more sustainable than others—for example, using water-conscious practices and employing locals rather than bringing in outsiders. If you choose with thought, you can explore the world while making a difference in the process."
To help travelers make a positive impact, AAA is a member of Tourism Cares and partners with travel providers that are taking actionable steps to help people, the planet and wildlife. It's good to know that when you travel with AAA, you're supporting this crucial triad.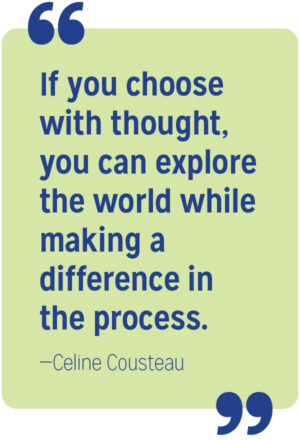 People
"No matter where we go, it's someone else's 'local,'" says travel show host and AAA Member Samantha Brown. "There are ways while traveling to seek out what is more local and support those businesses."
Say you're in Paris: You'll certainly want to go to the historic boulevard the Champs-Elysees. But also make a point to wander just one or two streets over, to the parallel streets. Now, says Brown, "you're where the locals go and where the local shops are." Wherever you travel, you'll find distinctive charms—and contribute directly to locals—by exploring just a bit beyond the well-known spots. "Support the businesses you find there and talk to people," Brown says. "Now you're supporting not just a travel industry but a local community, as well."
Some travel companies are giving travelers opportunities to do just that. AAA partner The Travel Corporation, a group of some 40 travel brands—including familiar names such as Trafalgar and Uniworld Boutique River Cruises—offers experiences that emphasize positive social impact, sustainability and giving back. 
Travelers on Trafalgar's Best of Israel and Jordan tour, for example, can visit with rural Jordanian women at Iraq al-Amir Women's Centre. Imagine sitting shoulder to shoulder, conversing with local women while together you make soap from olive oil or distinctive pottery that will be sold at the center and online. In doing so, you support a center that financially empowers local women by providing skills and jobs, and you gain a better understanding of Jordan, its people, and their joys and challenges.

Another example is on river cruises in India, where some voyages include a visit to Calcutta Rescue, which serves the area's underprivileged children. While you gain a deeper understanding of the region's culture and history, your visit helps support an organization that has worked more than 30 years for the neediest people of Kolkata and West Bengal.
Planet

We're all doing our best at home to recycle, reduce use of plastics and take other measures to keep the planet healthy. When traveling, you can take another step: Go with a company doing the same.
Does your hotel actively conserve natural resources like electricity and water? Does your cruise ship recycle? Find out! Your AAA Travel Advisor can help you find businesses that share your values. Red Carnation Hotels has banned single-use plastic water bottles in its 20 properties across the globe and has switched takeaway coffee cups and lids to compostable paper versions. Many hotel chains, including Marriott, no longer offer single-use plastic toiletries.
This Earth-centric thinking extends to tour providers as well. Polar travel expert Denise Landau leads expedition trips with AAA tour partners to Antarctica and has been helping with conservation efforts on the icy continent for 30 years. Today, tour providers take great care to ensure that tourists have minimal impact on the fragile ecosystem there—even going so far as to make sure travelers' clothing is free from seeds or other foreign materials that could have been picked up elsewhere and brought to Antarctica.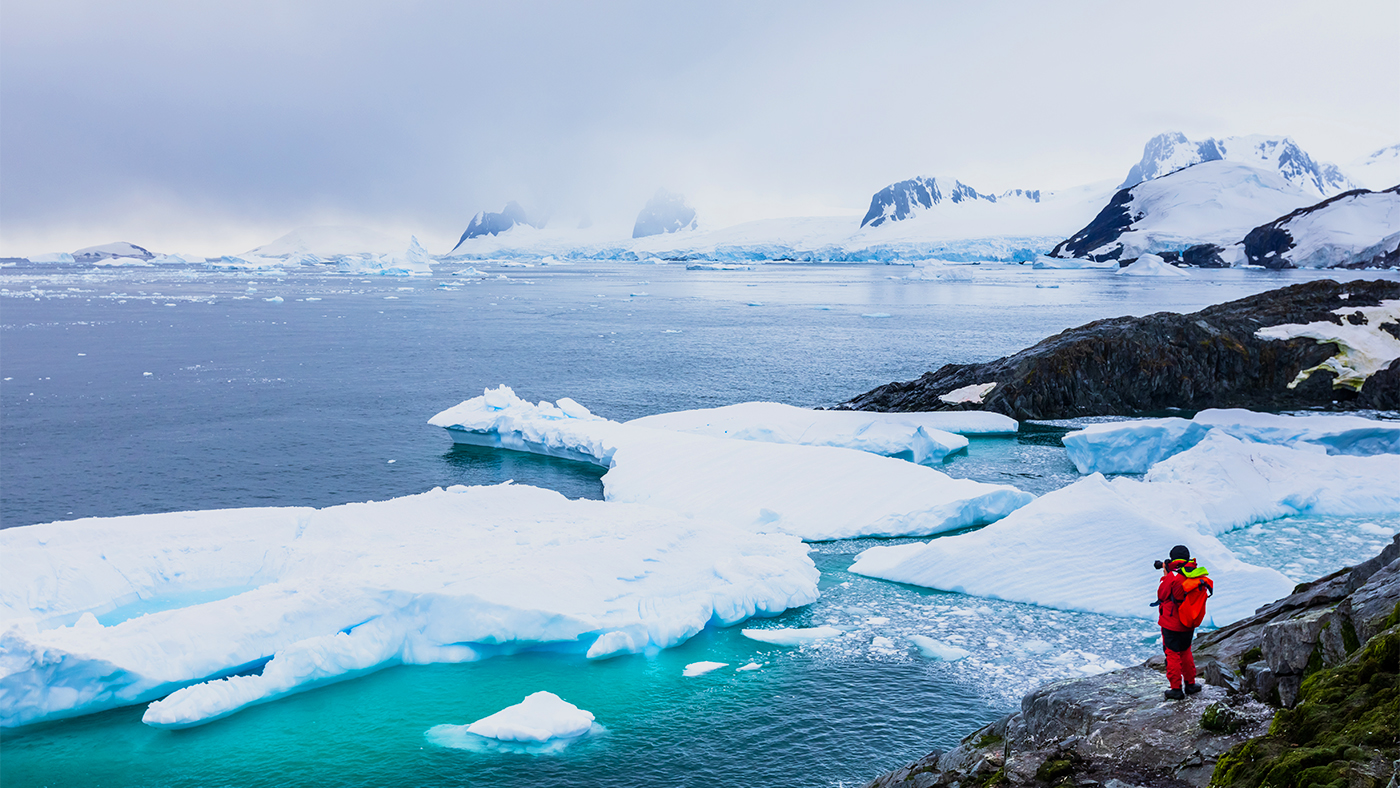 "We have vacuum parties on the ships where you have to go vacuum your clothes to make sure that there's nothing in them," she says.
Cruise partners are also taking proactive environmental steps. Ask your travel advisor and they might point you to lines such as Princess Cruises, which created the first shoreside electric power connection capability in the cruise industry, enabling their ships to shut off the diesel engines and hook up to the on-land electric grid while in port, creating a substantial reduction in emissions. Or Royal Caribbean, which is building a new sustainability-focused cruise terminal in Ravenna, Italy, as an alternative to the increasingly endangered waterways of Venice.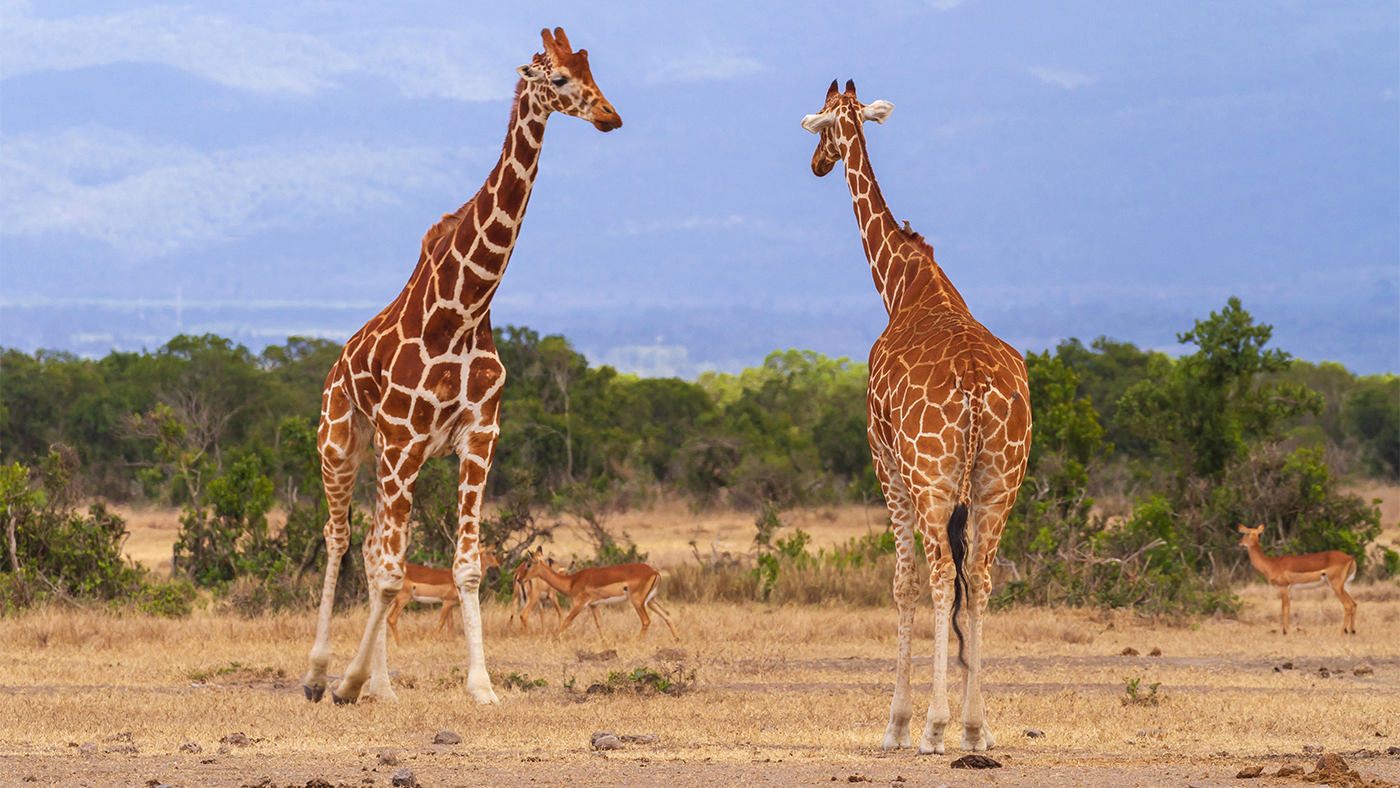 Wildlife
Wildlife and marine life spark a sense of wonder in us all. And with the rise in social media, getting that perfect photo to share with friends back home means animal encounters are increasingly in demand. But you can choose travel companies that respect both creatures and their ecosystems.
The Travel Corporation, for example, has partnered with World Animal Protection, a global nonprofit, since 2015. Now, the company allows only ethical wildlife experiences. That includes a no-ride policy when it comes to elephants, for example.
"We don't frequent any tour operators who ride—that's our way of supporting the rehabilitation of the animals and educating travelers that there's a better way of doing things," says Cousteau, who is also a spokesperson for The Travel Corporation. "Making a change like this makes a profound impact. There's no need to ride elephants. But you can walk with elephants, and you're still supporting a local economy, and it's incredibly gratifying."
Trips also can support conservation efforts. Visiting the Ol Pejeta Conservancy, a sanctuary for more than 110 critically endangered black rhinos, on Trafalgar's Wonders of Kenya vacation is just one example. Travelers learn from rangers about the park's endangered wildlife, which includes the world's only two remaining northern white rhinos.
In Botswana, guests at AAA partner Red Carnation Hotels' Bushmans Kloof Wilderness Reserve & Wellness Retreat can learn about how the hotel owners helped find a sustainable solution to protect the area's wildlife. When Cape leopards began attacking herds of sheep owned by local farmers, the farmers responded by shooting the leopards, causing their numbers to drop. The hotel owners gave the farmers Anatolian shepherd dogs, which bond with the sheep and protect the herd. Guests can now visit the farmers and learn more about the dogs' mission.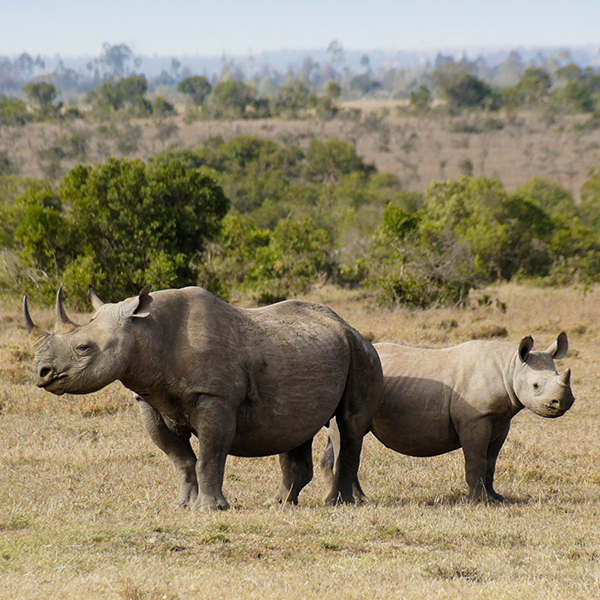 ---