5 Tips for Last-Minute Vacation Planners
Flexibility is key in summer 2021.
---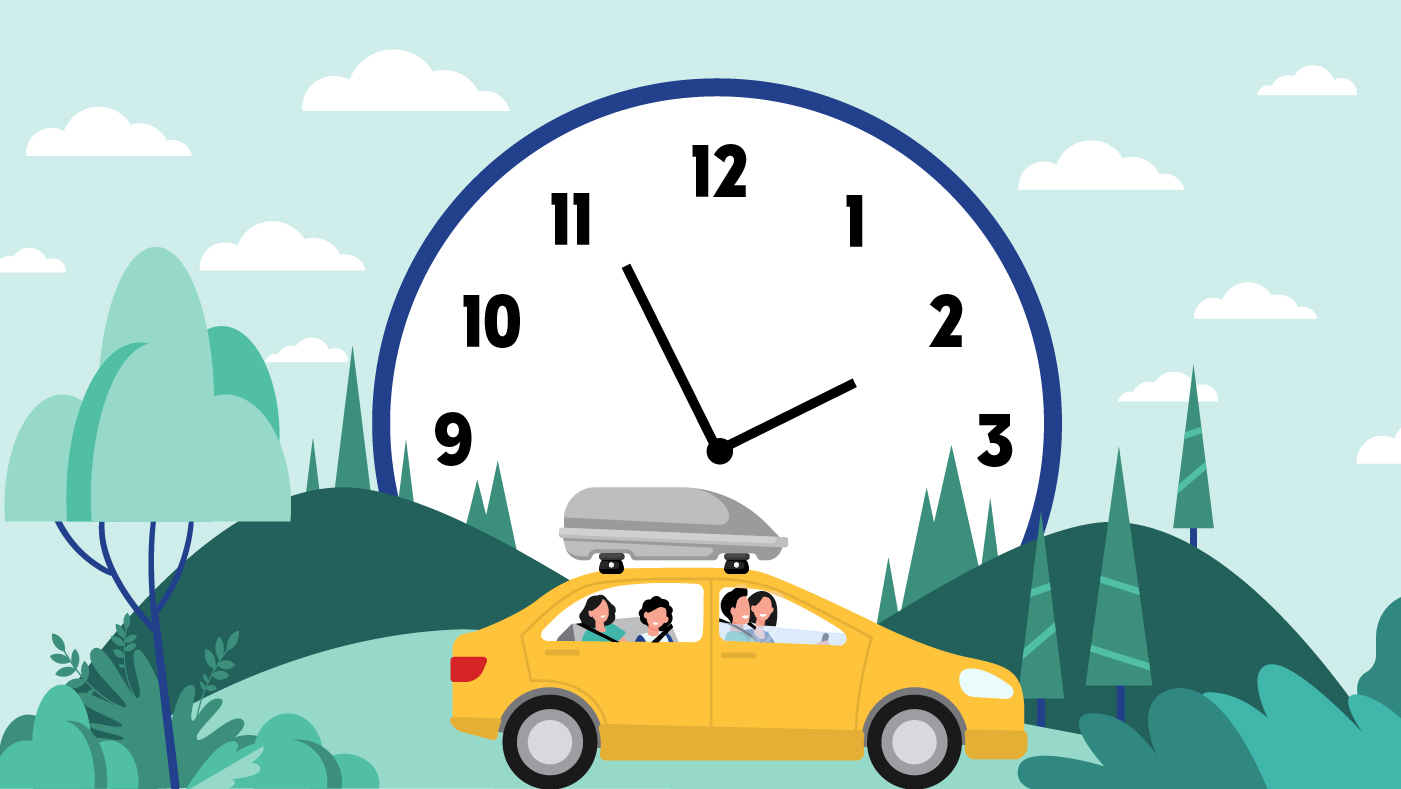 After more than a year of pandemic-induced restrictions, travel-starved explorers are heading out of town in droves. The high demand for travel means things like hotels, flights and rental cars may be hard to come by in summer 2021.
If you haven't made vacation plans yet, not to worry! You can still satisfy your travel cravings, but you may need to be more flexible than usual. Here are five last-minute planning tips to keep in mind for your summer 2021 escape.

When most vacationers flock to the beaches and theme parks during the last weeks of summer, head in the other direction. It's especially good advice in 2021. Summer reservations in popular destinations—such as Florida, Hawaii, Alaska and many national parks—are filling up quickly. Consider off-the-beaten-path alternatives instead. For example, many state parks offer national park-caliber scenery—without the crowds. (Think wildlife spotting in South Dakota's Custer State Park instead of Yellowstone National Park, or shoreline hiking in Minnesota's Tettegouche State Park rather than Maine's Acadia National Park.) If it's a beach you can't do without, consider heading to a lake instead of the ocean. The Great Lakes, for example, offer sandy shorelines, climbable dunes and blue-water horizons.

Typically, last-minute vacation planning advice includes staying on the outskirts of town, where you could save money and have more choices for hotels. But that might not be the case in summer 2021. In 2020, many people steered away from big cities, opting instead for the great outdoors. But with capacity restrictions easing for restaurants, museums and other attractions, many major U.S. cities—like Chicago, Atlanta, Miami and Nashville—will be eager to welcome tourists back. You may find that hotel rooms in the heart of the action are more affordable than you think. Another plus: With rental cars scarce in some places, staying in a city where it's easy to get around on foot or via public transportation might be a smart idea.
Dreaming of an epic road trip? AAA has tools, tips and resources to make it happen.
Explore With AAA

In general, you may be more successful with last-minute plans if you go in the middle of the week rather than during prime weekend time. This holds true in 2021, although some states may still have capacity restrictions that could affect availability. Have a few dates and destinations in mind so you'll have options to choose from. If you're really flexible, you could ask your AAA Travel Advisor to search for whatever's available and follow the best deal—wherever it leads you.

Travel dreams that involve leaving the country might be a bit harder to turn into reality in summer 2021. Borders may still be closed to visitors, or you may face restrictions, such as proof of a negative COVID-19 test or vaccination. One option for international travel: an all-inclusive resort in the Caribbean or Mexico. Most only require a negative test result and even offer testing on-site. Keep in mind that "last-minute" planning in this case should still be done two to three weeks ahead of your travel date so you have plenty of time to get your test result and fill out any forms required by your destination country.

Perhaps the easiest choice for your last-minute summer "vacation" is to plan a staycation. We spend so much time crisscrossing our hometowns with errands and activities that we often don't get enough time to enjoy where we live. A staycation lets you explore your own city, try a local AAA Diamond restaurant (and save on your meal) or take a day trip to a part of your state that you've never visited. Don't know where to go? Get inspiration from the AAA Travel Guides.

Their experience and insider connections are vital to putting together a trip that could take many hours for you to plan on your own. Plus, your AAA Travel Advisor can help you choose the right travel insurance—important to have in today's fast-changing world—and help you take advantage of member-exclusive benefits and savings.
---