Samantha Brown Helps You Travel Like a Pro
The TV show host offers 18 ideas to help you see the world up close.
---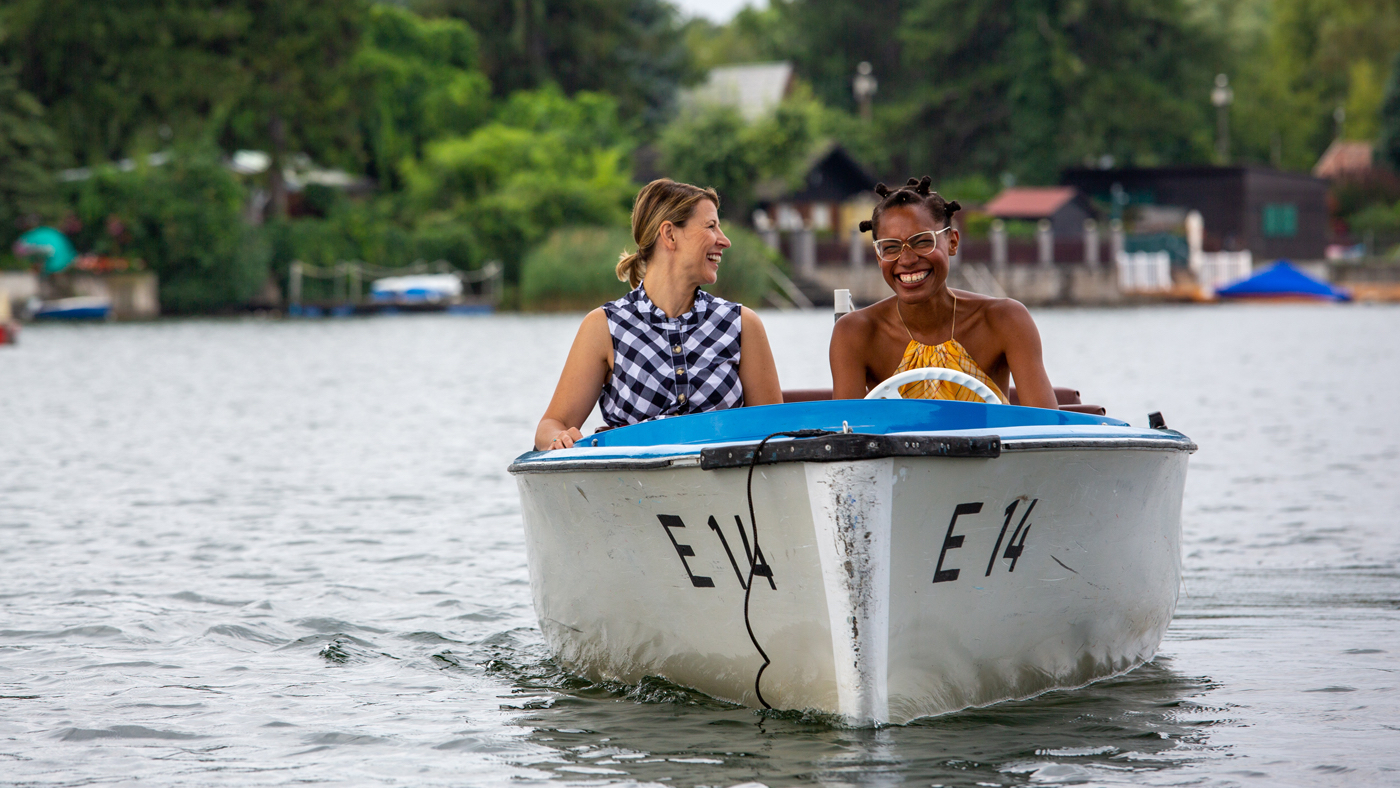 Have you ever visited a new spot but felt like you didn't get past the "tourist view"?
Helping travelers find ways to uncover deeper connections to their destination is what Samantha Brown does best. A member of AAA since 1988, she's also the host of the PBS show Samantha Brown's Places to Love and a monthly guest on the Well-Traveled with AAA podcast.
In her 20 years as a travel show host, Samantha has visited 72 countries, and along the way, she's learned a few things about how travel can impact your life.
"It's really about people and connecting with them," she says. "Travel makes us feel like we're human beings connecting with other human beings."
That's why she always makes an effort to go where the locals are and talk with people who live there, to get a glimpse of their everyday lives. She says it's one of the best ways to really get to know a place—no matter how far or close it may be.
"Travel is not measured in miles," she says. "It can be a weekend trip. It can be two hours from your home. It can be a two-week trip to New Zealand. But it's there for everyone."
Here, Samantha shares a few of her favorite spots to visit and more tips for how you can really immerse yourself in new experiences and destinations when you travel.
3 Can't-Miss Places From Season 3
Budapest, Hungary: In the Places to Love Season 3 premiere, you're introduced to a seductive blend of East meets West in Budapest, which has all the beauty and romance of Old Europe but with a youthful energy.
Dallas: Everything's big in Texas, but what I really admire about Dallas are the local shop owners, chefs and artisans who have changed this city more in five years than most people do in 20.
Phoenix: You'll love the diversity of experiences here, which include the Desert Botanical Garden to wander through, a state-of-the-art museum dedicated to musical instruments, and the best homemade tamales around.
3 Ways to Travel Like a Local
Go for a walk. Put down your phone and just walk through the streets, but veer away from the tourist centers and head to where the locals live. Sit down in one of the cafes and enjoy everyday life in another part of the world.
Create a ritual to slow down. Do one thing, then make it the same thing every day. Go to a coffee shop in the morning or enjoy a glass of wine at a nearby bar. That sense of ritual and familiarity slows down time and enhances your travels.
Ask locals where to eat. We often rely on social media for restaurant advice. But, if you're in a cafe, why not just ask the person next to you? They're less anonymous than an online reviewer, and you already have something in common just by being at the same cafe.
3 Ways to Make the Most of a Popular Destination
Avoid crowds. At the Great Wall of China, for example, you can walk just 10 to 15 minutes away from the main areas for a more interesting and personal experience.
Go in the off-season or shoulder season. It's not just less expensive—fewer tourists also means you have a better chance of interacting with the locals and the environment.
Connect with people. I always know how to say hello, please and thank you in the language of the country I'm visiting. And don't forget to smile and make eye contact. To connect with people, you first need to be a person someone wants to connect to.
3 Ways to Prepare Your Kids for a New Place
Read books before you travel. Learning more about the destination will stimulate your children's curiosity and increase their comfort level upon arrival.
Treat it as an adventure. Yes, some things—even the food—will seem strange, but that's what makes it exciting: "Look, they get to eat noodles for breakfast …"
Teach please and thank you. Learning a new language offers a feeling of accomplishment—and earns points with the locals. As you can see, being polite is important to me!
3 Not-So-Obvious Things I Travel With
Neck scarf. It's a versatile piece of clothing in any season and any location because it can keep you warm, block you from the sun, cover your head when you visit a place of worship, serve as a beach cover-up and is easily washable.
Earplugs. Whether you're dealing with music played at high volume, people yelling into their cell phones or the sound of 35 gate announcements, the cheap, foamy kind of earplugs do wonders for your sense of peace.
Mini power strip. Sometimes I think it would be easier to win the lottery than to find an open outlet at the airport. Bring a solution that turns one outlet into several—you might even help a fellow traveler in need and rack up good karma points.
3 Things to Do as Soon as You Arrive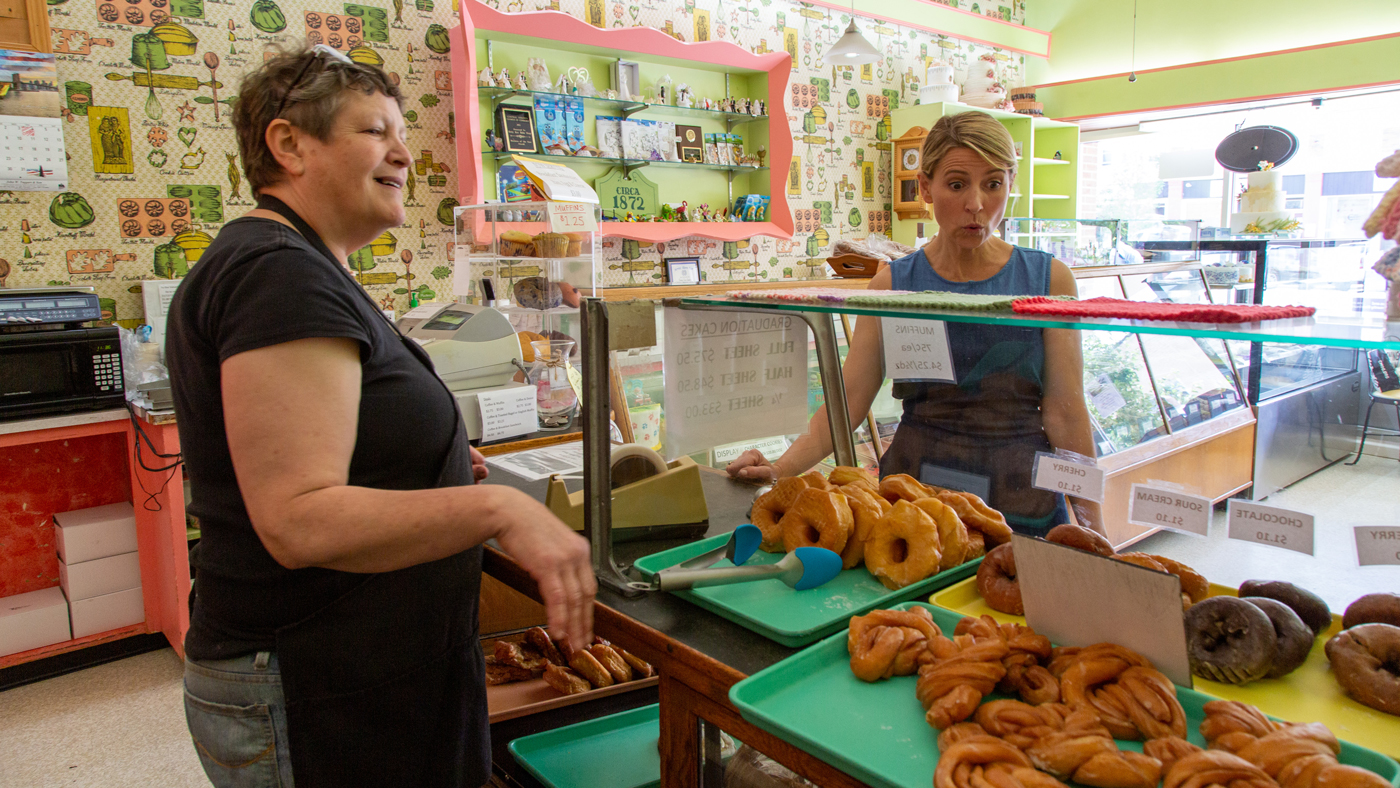 Head outside. Going for a walk will show you what shops and restaurants are nearby, and the fresh air and sunshine will help you deal with any jet lag.
Plan your return. If you're arriving by plane, the terminal you are in will most likely be the one to which you return, so take notice of good restaurants or coffee shops, how long the security line is, and how far the airport is from your hotel. This knowledge will help you be more relaxed when you have to depart.
Check out your hotel room. Once you check in and before you explore, take a look around your room, figure out the shower and find the outlets (and charge up!) so you can get settled in your new space.
---