Seeing the World Again: Advice from AAA Travel Experts
Get travel insights and inspiration from these AAA team members.
---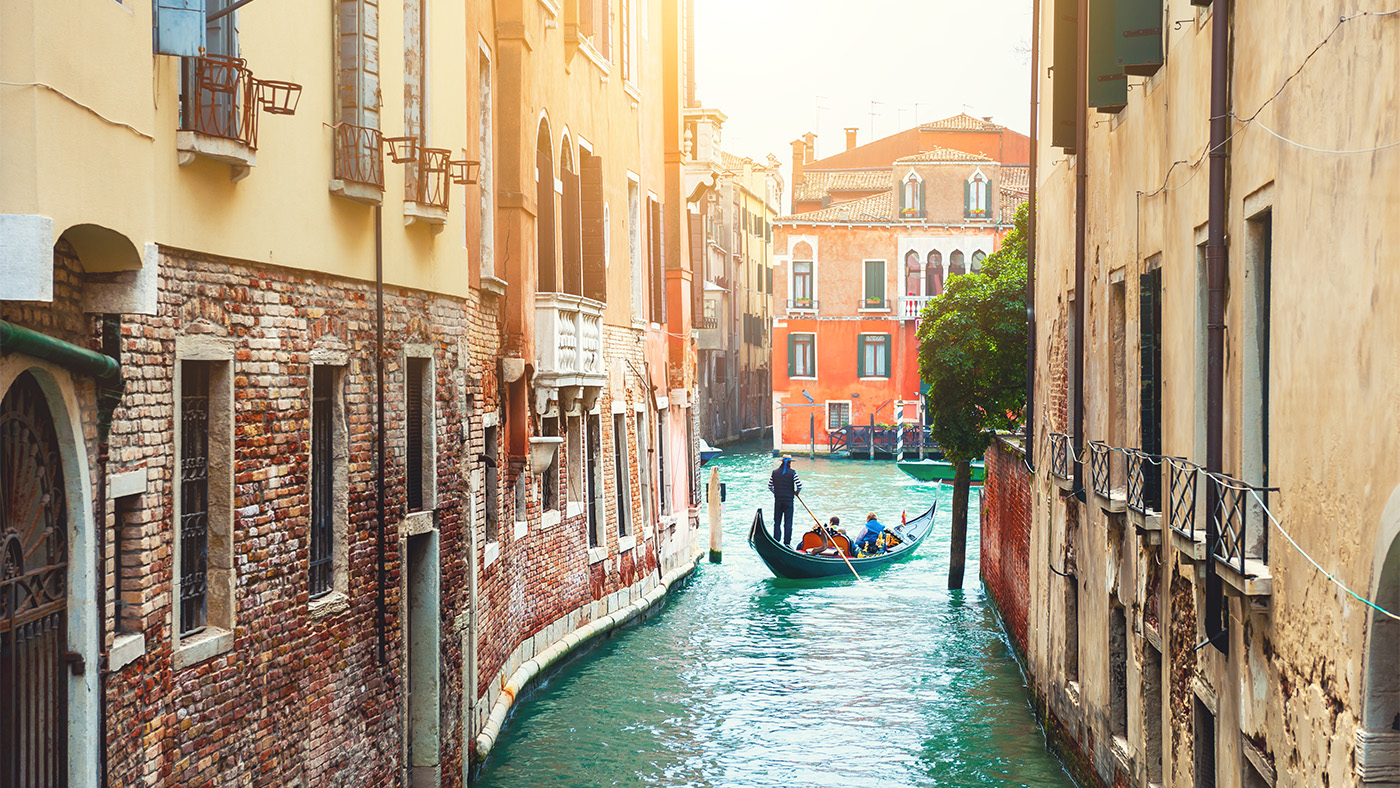 Travelers are eager to start exploring again—and lots of them are making plans now for 2022 and beyond. If it's been a while since you traveled internationally, you might be wondering what's changed. The travel experts at AAA can help. They've been on cruises and guided vacations in 2021 and can give you some insights into what traveling abroad is like these days.
Deborah Haas, vice president of AAA Travel, has been taking advantage of the increasing opportunities for exploring. She's been to Iceland and on both river and ocean cruises in 2021. So, what gives her the confidence to travel?
"For me, it's knowing that cruise lines and other tour operators are going above and beyond the required health and safety protocols," she says. "Plus, on a cruise, it helps to know I'm surrounded by people who've either been vaccinated or tested negative for COVID-19."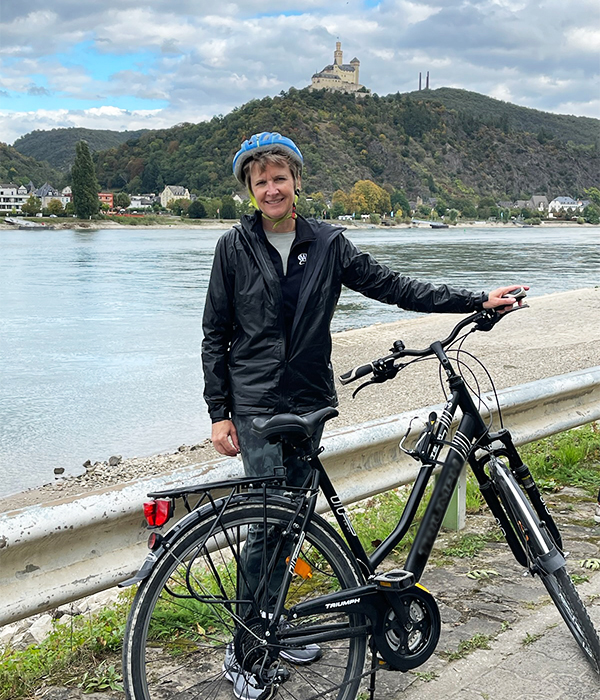 Haas also says smaller crowds—both in destinations and on cruise ships—make now a great time to travel.
"On the Rhine River cruise I took in September, the quaint towns in France and Germany were not crowded. And the locals were so welcoming. They were really happy to see us," Haas says. "Another benefit of cruising is that while ships are fully staffed, they're carrying fewer passengers. So, you have more space to yourself and more attention from crew members."
Traveling with confidence also means being prepared. Haas encourages members to visit AAA's online resource center to get acquainted with travel guidelines and requirements in places they'll visit. You can also get links to health forms, answers to frequently asked travel questions, and insights on what to expect on different types of trips.
"Travel insurance is also more important than ever," Haas says. "It's a great way to protect your health and wallet before and during your trip. The policies that AAA offers even have coverages for COVID-19."
Now that you're aware of the support, tools and confidence you need to travel, it's time to find a little inspiration. Let the travel experiences of these AAA team members spark your next vacation idea.
Guided Vacation to Italy
Chris Wommer, AAA Travel Product Manager
Sep. 23–30, 2021
Where I went: "This trip was a six-night trip to Rome, Venice, Verona and Florence. I had previously traveled to all these cities except Verona. I found Verona (home of Romeo and Juliet) to be very charming and a hidden gem that not a lot of people would think to visit. In addition to the homes of Romeo and Juliet, the city has Roman ruins, medieval tombs and marketplaces, and great dining venues among the piazzas."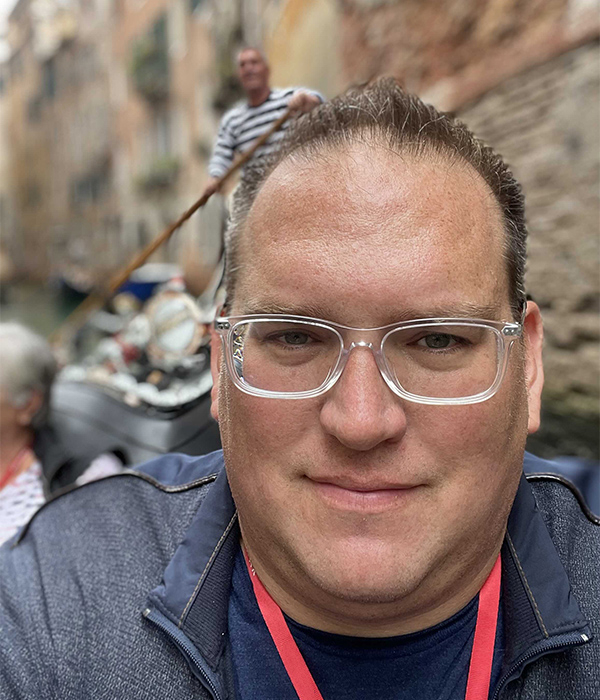 What I loved: "My favorite part of the trip was in Florence, where we did what AAA travel partner Trafalgar calls a 'Be My Guest' experience. These experiences allow travelers to interact with local people, giving them a chance to not only see the destination through a local's lens, but to help support small businesses and keep local traditions alive. About 30 minutes outside Florence, we visited a private villa set against the backdrop of Tuscan vineyards and olive groves. Host Giada Landi's family has owned the villa for nine generations. After some Prosecco and viewing the scenery, Giada invited us into her home for wine and a four-course homemade Italian meal. It was a wonderful experience!"
What was different: "Destinations right now are virtually empty because of the decline in international travel, so you'll have many places almost to yourself and will certainly experience them without a crowd. We were able to experience the city of Venice without many crowds because there were no cruise ships in port. The canals were virtually empty, so we entered the city by water taxi, seeing the Grand Canal and city from the water and ending at St. Mark's square. We did a gondola ride, and again, with empty canals because of smaller crowds, it was very peaceful and relaxing."
What I learned: "COVID protocols did not impact the trip in any negative way. Italians are taking COVID very seriously, and you need to present a vaccination card and wear a face mask to enter anything indoors, including indoor dining. It was not an inconvenience whatsoever to have to do this.
"My advice for travelers is to check the entry requirements and regulations for the country you are visiting very closely prior to departure. Create a small checklist because it can feel overwhelming to just go through it all in your head. This will allow you to go through the list and ensure you have everything taken care of. Honestly speaking, though, outside of needing a negative PCR test and vaccination proof to enter Italy, getting in was much the same and very easy. So, again, just check the regulations, ensure everything is taken care of, and go and enjoy!"
What's next: "I'm taking my family to Hawaii for Thanksgiving. After that, we don't have anything planned until 2023, when we will go to South Africa."
River Cruise on the Rhine
Mary Hagan, AAA Travel Advisor
Oct. 3–10, 2021
Where I went: "I did the Castles of the Rhine river cruise with Uniworld, which started in Amsterdam and ended in Basel."
What I loved: "Among my favorite experiences: The day we spent cruising along the Rhine looking at all the castles was breathtaking. Plus, one of the excursions I did was a 17-mile bike ride along the Rhine from Koblenz to Boppard. It was amazing. I also loved talking to the other guests onboard and getting to know them."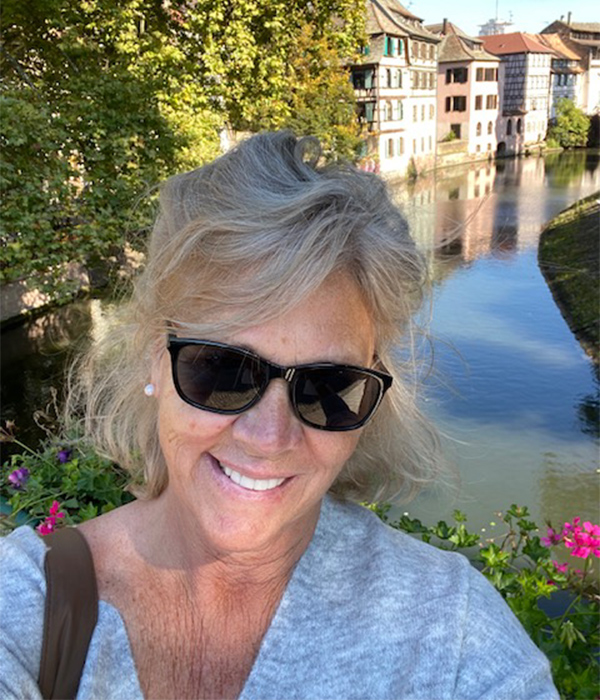 What was different: "For someone who usually travels internationally at least once a year—sometimes more—this was my first trip since the pandemic hit. COVID protocols were not nearly as annoying as I expected. There were some added documents to fill out on the outbound flights, such as health declaration forms, negative COVID test results and customs forms.
"Personally, traveling during COVID did not take anything away from the trip for me. All the shops and restaurants were open, and all the excursions took place. Nothing was cancelled due to COVID."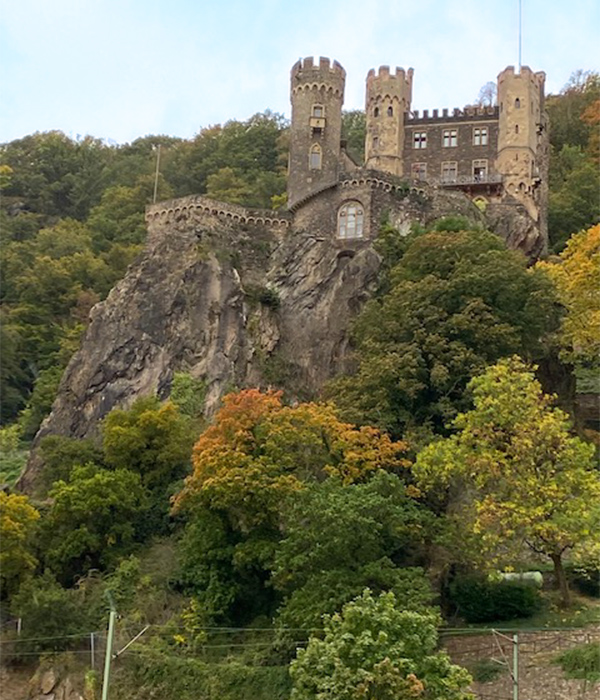 What I learned: "Be patient. You have to jump through some hoops to get to your international destination, but once you're there it is so worth it."
What's next: "Ireland. I can't wait to go back. It's so beautiful there and the people are so friendly.
Ocean Cruise to Alaska
Shelby Gerst, AAA Travel Sales Support Specialist
Sep. 25–Oct. 7, 2021
Where I went: "I sailed with Holland America  onboard the Nieuw Amsterdam to Alaska.
"Alaska  has been at the top of my travel wish list for some time now, and I jumped at the opportunity to go. I actually had an Alaskan cruise scheduled for 2020, that we had to cancel due to COVID."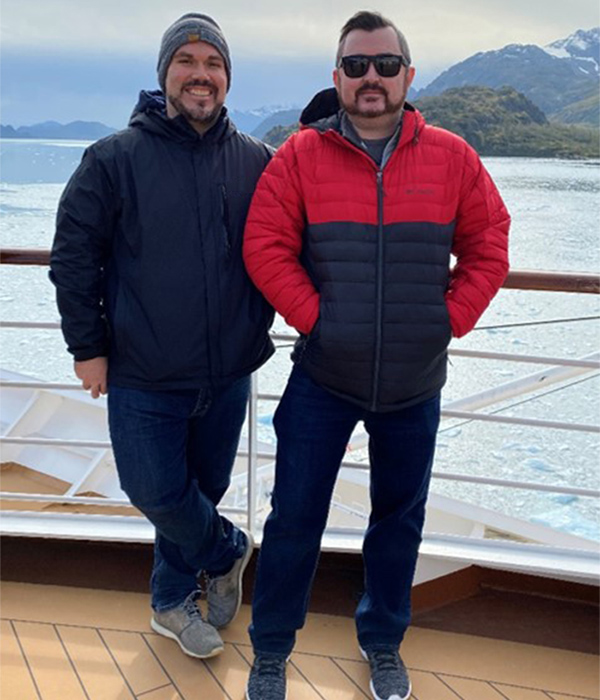 What I loved: "Everything! Alaska was such a majestic and amazing place. The highlight for me was cruising through Glacier Bay. It's a place that is hard to describe, and words really don't do it justice. Seeing glaciers up close with snow-covered mountain peaks in the background, the green tint to the water with chunks of ice floating through it, and having the national park rangers come on board to explain the history and significance of Glacier Bay made it a truly remarkable experience."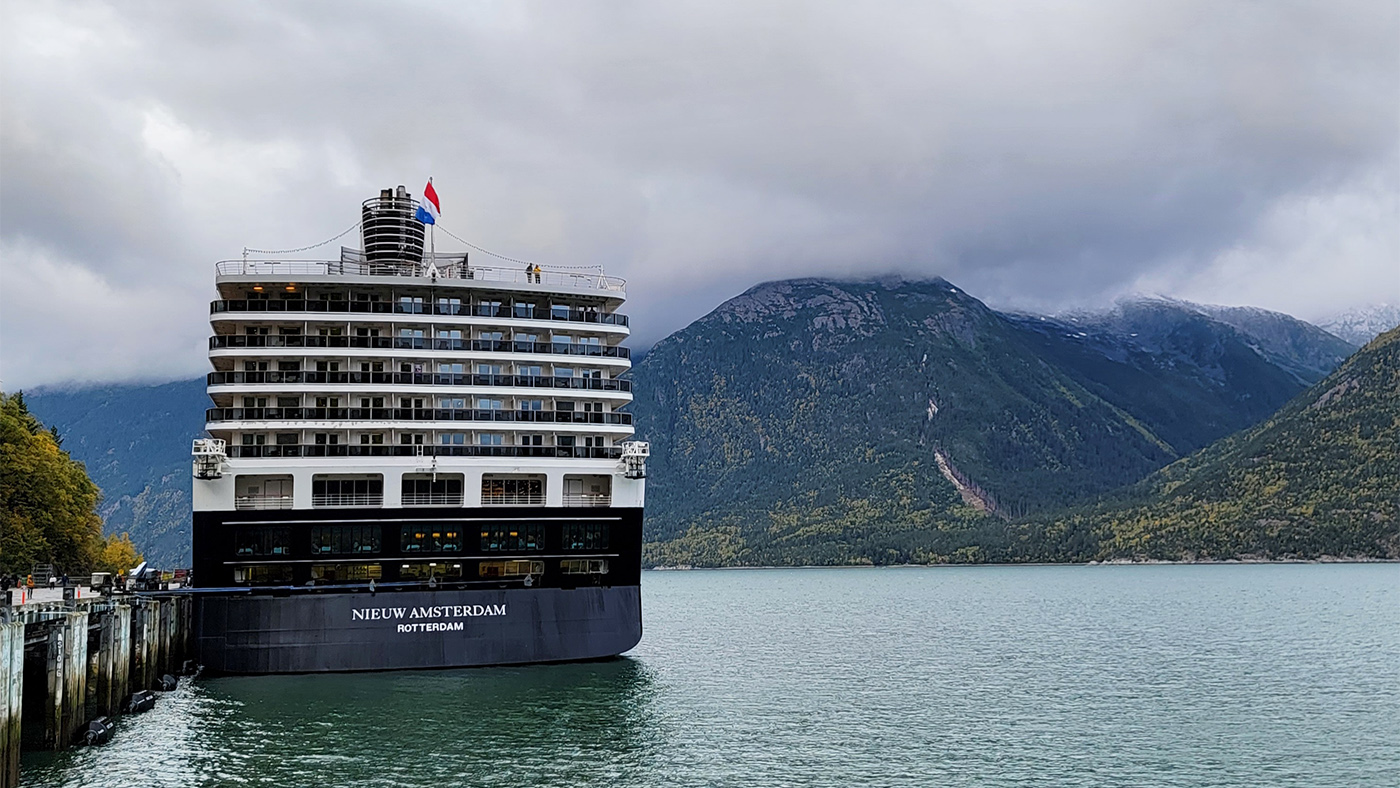 What was different: "Honestly, the only major difference that I noticed during my trip was having to wear a face mask, and that wasn't a huge burden. On board the ship when you were eating, drinking or sitting in smaller groups, you were able to remove your mask."
What I learned: "Bring your patience. Some aspects of travel are taking a little longer than they used to, like going through security at the airport as an example. I generally try to fly out early in the morning, and the line to go through security was much longer than when I had traveled in the past.
"Having this experience will help me show our members that you can travel right now, and you can do so safely. In a lot of cases, you will be in smaller groups or cruise on ships that aren't at full capacity, which is a great change of pace."
What's next: "I'm an avid cruiser, so I can't wait to get back to the Caribbean on a cruise ship. Even though I'm from Florida, I enjoy the relaxed vibe of the Caribbean and all the diverse activities of the different countries that you visit."
Ocean Cruise to Bermuda
Julie Hill, AAA Travel Advisor
Sep. 17–24, 2021
Where I went: "I sailed to Bermuda onboard the Viking Orion."
What I loved: "Discovering and learning. Never having been to Bermuda it was great to hear from the locals about their histories and what makes them proud to be Bermudians. The guest speaker onboard was none other than Anna Lee Fisher, one of the first female astronauts and godmother to the Viking Orion."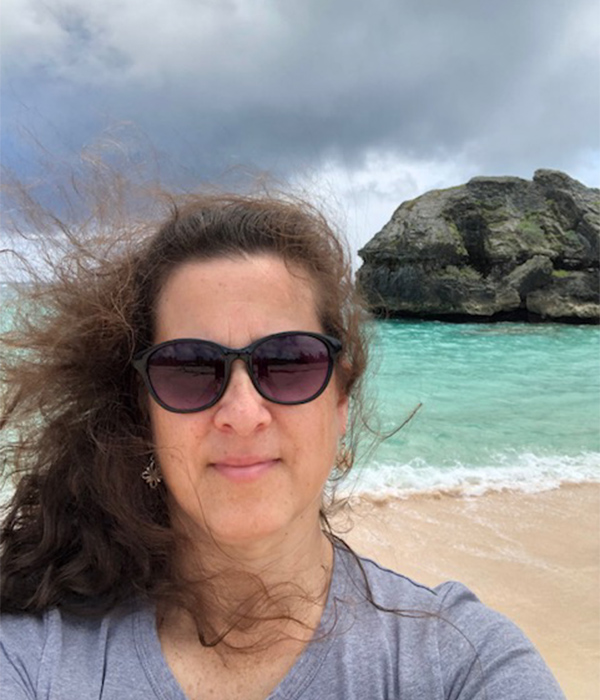 What was different: "COVID has changed everything! But Viking was fantastic help with this by providing passengers with a timeline of what to do and when. One of their agents even called to remind me when to get my pre-trip COVID test."
What I learned: "Be prepared. Work with your travel advisor to be sure you are up on all the requirements. Everything from traveling with the travel supplier app and how to use it, to protocols in the country/countries you will be visiting and what to expect along the way.
"Unfortunately, I also experienced luggage loss on this trip and, thankfully, I always pack extra in my carry-on. This saved me since I did not receive my bag until halfway through the trip. I usually recommend the same to my guests, but now this is one of the important things to remember when traveling anywhere—pack your medications and an extra day or two of clothes, just in case, in your carry-on bag."
Learn how travel insurance through AAA can help give you peace of mind while you explore the world.
Read More
What's next: "Next, I'm off to Grand Canyon, Bryce and Zion national parks with Tauck, and I can't wait to get out there again."
Ocean Cruise to Greece
Shannon Ondecker, AAA Travel Advisor
Sep. 25–Oct. 3, 2021
Where I went: "My husband and I went on an eight-night cruise to the Greek isles onboard the Celebrity Apex."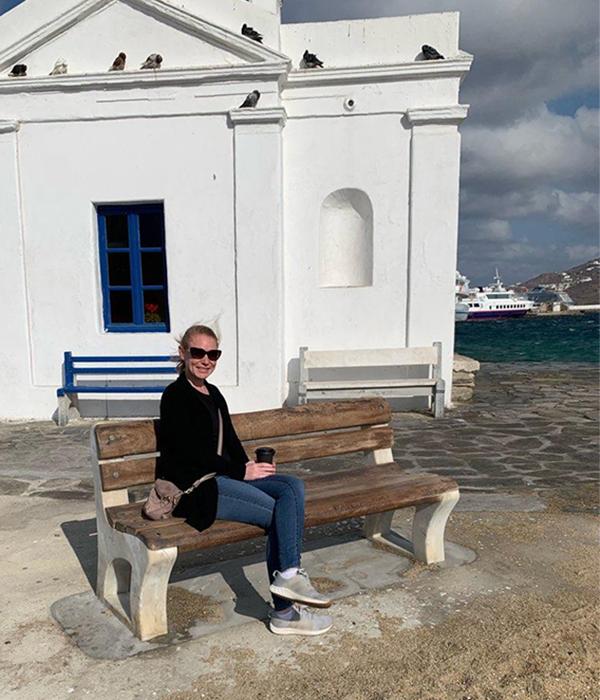 What I loved: "We really loved the food and wine tours, because they also incorporated the history of the islands. On Santorini, for example, they took us around the old town and we got to see the winding streets before ending the day on a mountaintop sampling wines and Greek appetizers while overlooking the beautiful scenery. I'd been to Europe several times in the past, but this was the first time I'd been in Greece. So, it was a new experience and a fun one, as well!
"The experience on the ship was wonderful, too—from the cleanliness to the attentiveness of the crew. And with the ship not operating anywhere close to capacity for passengers, we felt completely safe. The cruise line really went above and beyond to make sure we felt safe and had a great time."
What was different: "I had to upload my vaccination card to the airline and get a COVID test because the cruise line required it. But other than that and wearing a mask in the airport and on the plane, it was similar to travel pre-COVID, just with a few extra steps and mindfulness."
What I learned: "It's interesting, because as a travel agent, I've sent people all over the world as countries have opened up and restrictions have eased. I helped them navigate the new protocols, but I hadn't traveled myself in close to two years. About a month or two before my trip, I was getting anxious about how everything was going to work, but it really went seamlessly. And now I can speak to it firsthand and help clients who may be feeling those same anxieties to travel with confidence."
What's next: "I'm going on a river cruise in central Europe down the Danube for the Christmas markets. Europe in the wintertime is magical. Add in the Christmas markets, some hot chocolate and some snow—pretty amazing."
---