Their Wander-Filled Life
How these AAA Members make travel a priority.
---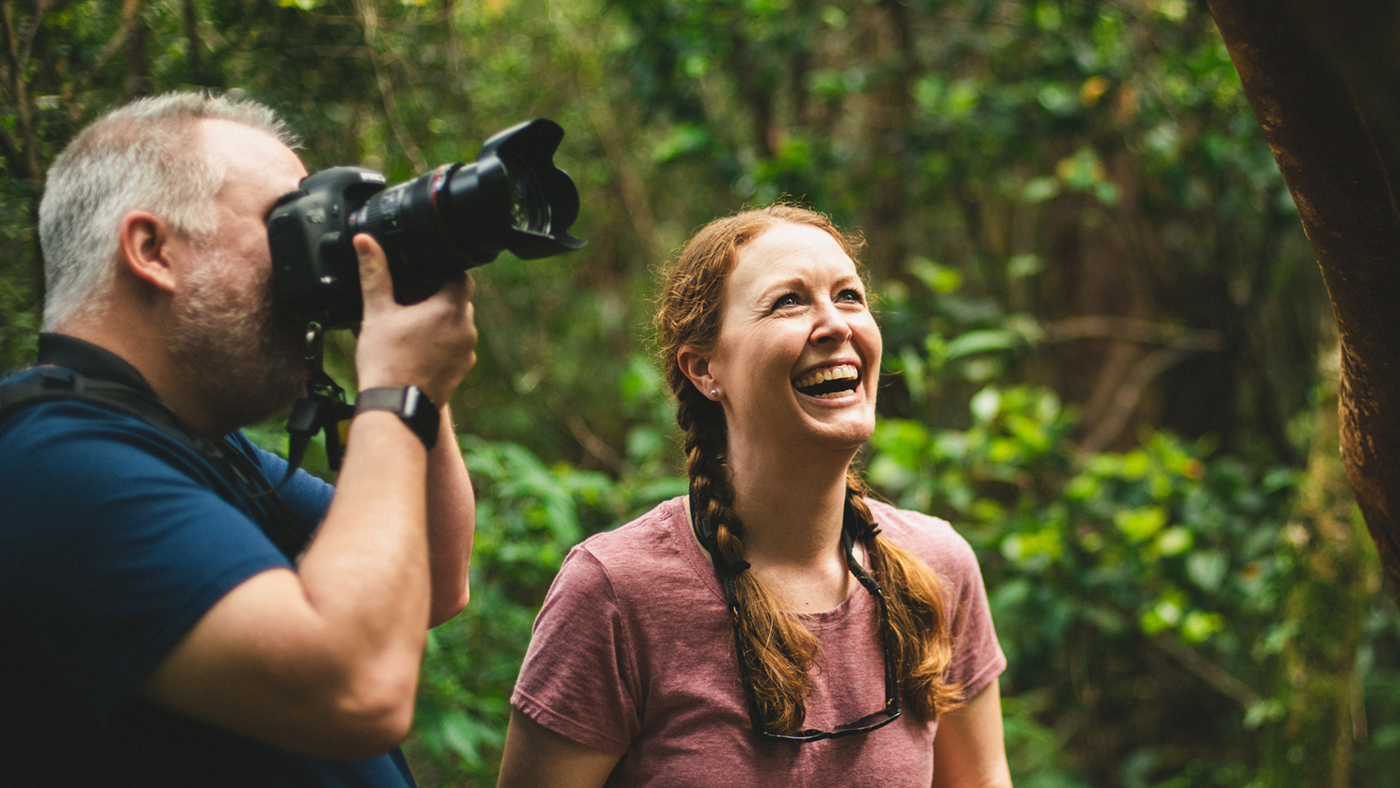 For Bonnie and Grant Sinclair, when to travel isn't the question. The dilemma is where they should go. And go. And go. And go.
Whenever school is out, you'll find these Georgia high school teachers on the road encountering new sights, experiencing new cultures and encouraging others to do the same.
One look at their 2019 vacations, and you'll recognize their commitment. A scenic winter road trip out West was followed by a Bahamas cruise and a spring RV getaway to Louisiana national parks. Then, it was a summer RV trip to the Great Lakes, kayaking in Florida, and hiking in Colorado and South Dakota. Next came Thanksgiving in Florida, and then they headed back out West for one more road trip.
"Whatever time you have, take it and go explore," Bonnie says. "That's our advice to everybody: Even if it's just a long weekend, take advantage of it."
The Sinclairs certainly have. Before the coronavirus pandemic impacted travel, they had planned to celebrate their 10th wedding anniversary this summer by visiting their 50th state together: Hawaii. And with every trip, these AAA Members share tips on their travel blog so that your trip can be as good as—if not better than—theirs.

A common bond
The Sinclairs' love of travel predates their love for each other. Both grew up taking vacations with their families. They met at the school where they both still teach. After they began dating, travel became an early test to measure their compatibility.
"We did a 12-day road trip that summer … 100 or so hours in the car together," Grant says. "That was our real crucible—to see if we could manage to travel together."
They passed each other's tests (and learned the important lesson that sufficient snacks on a road trip strengthen any relationship).
The next decade brought an abundance of adventure—by truck, RV, ship and plane, both in the United States and abroad—with many trips centered on national parks. And though they briefly leave the classroom behind, they take their passion for learning and teaching with them on the road.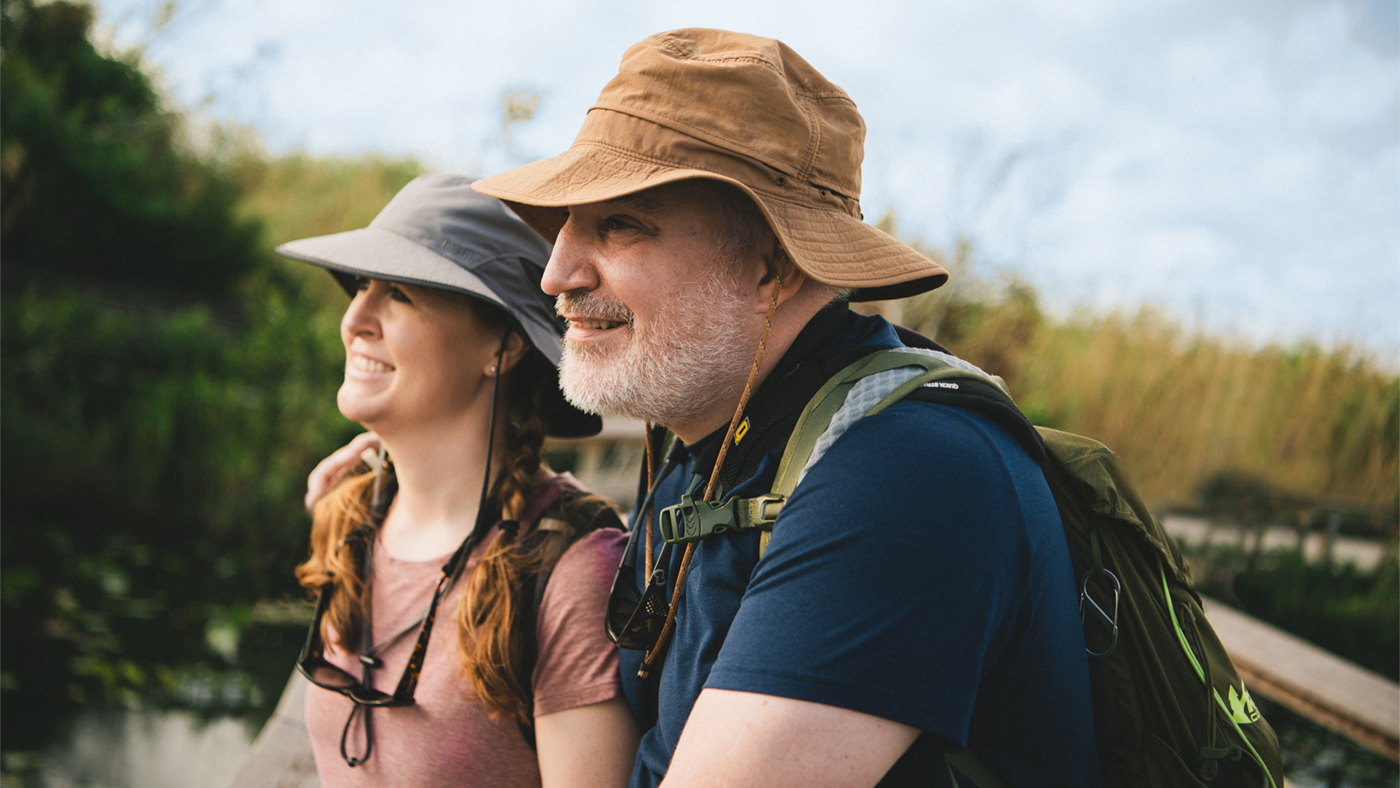 Bonnie and Grant Sinclair on a recent trip to Everglades National Park in Florida.Josh Letchworth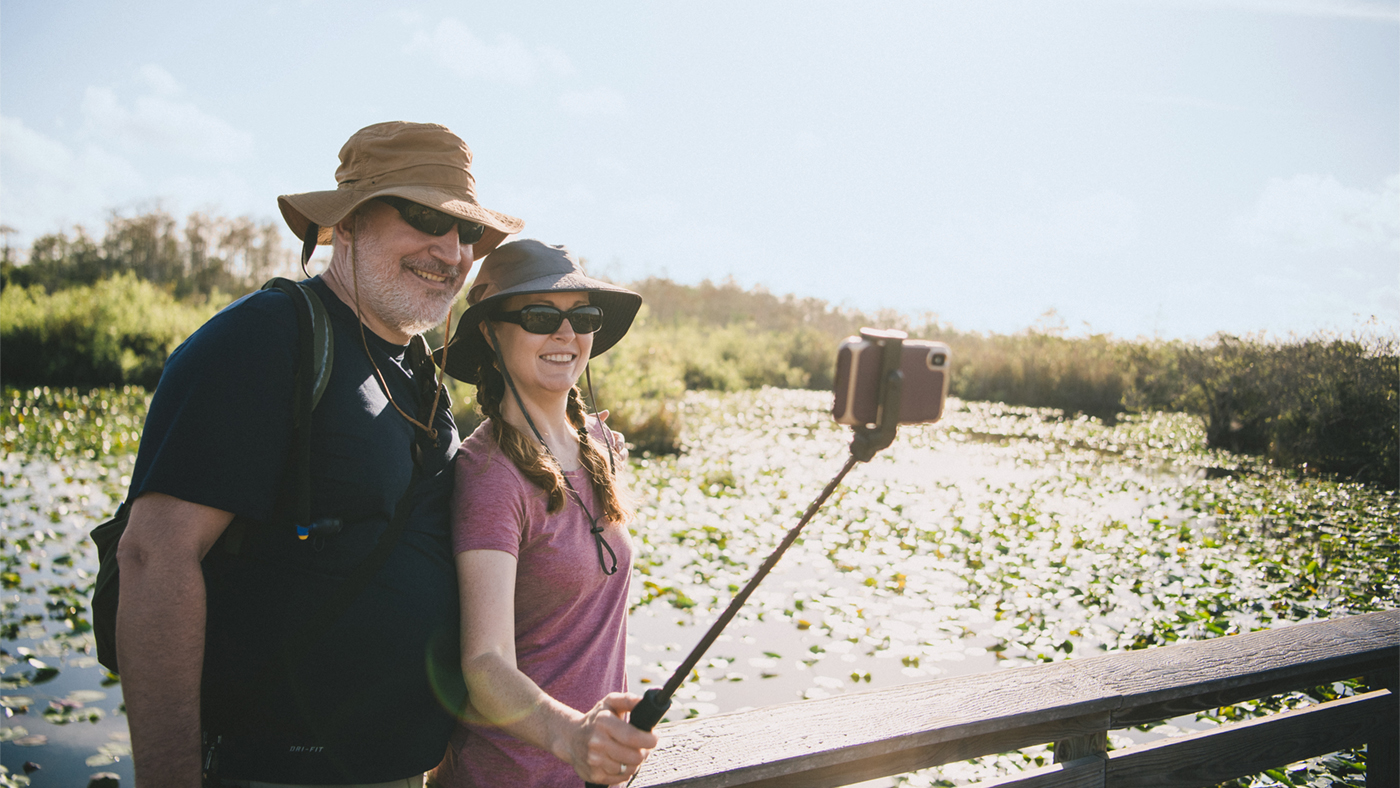 Josh Letchworth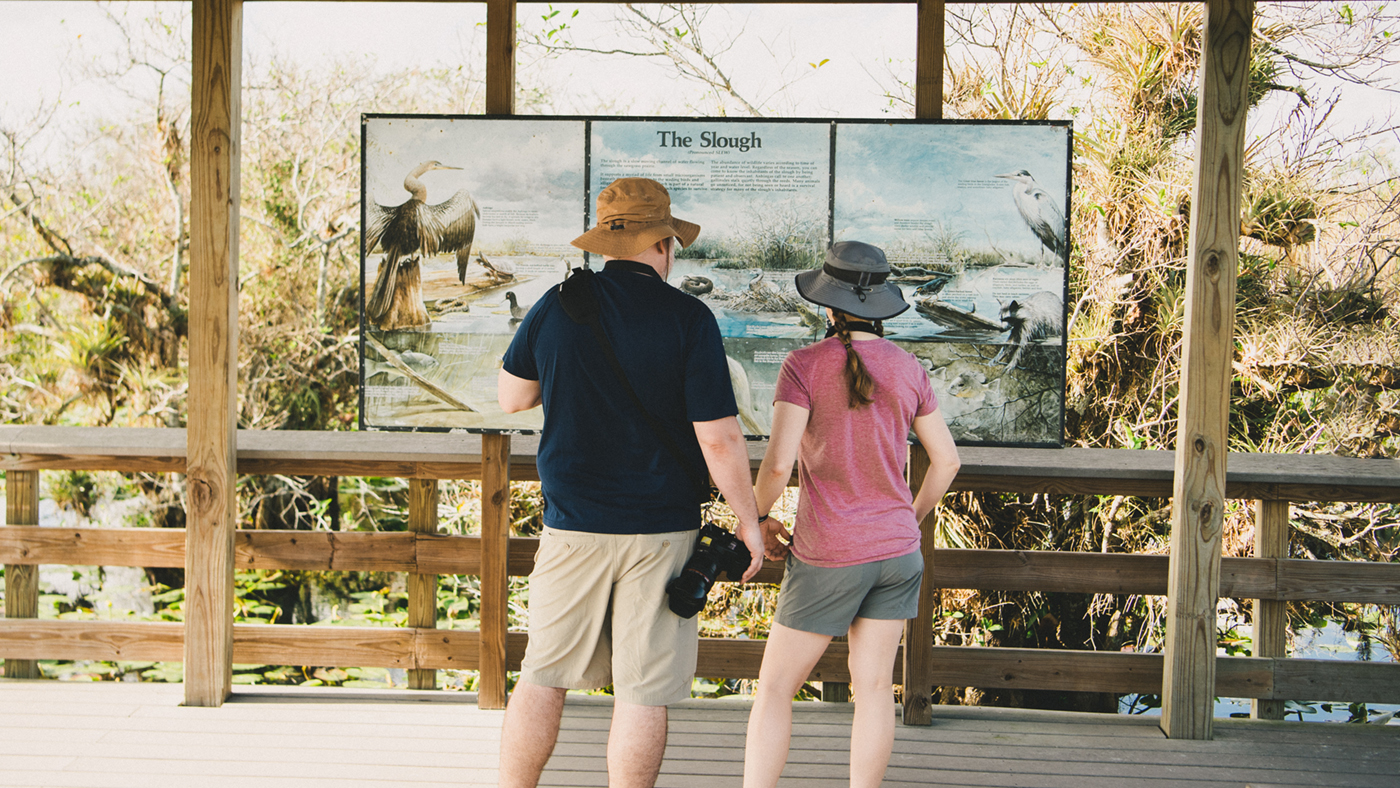 Josh Letchworth
Josh Letchworth
Josh Letchworth
Grant enjoys seeing firsthand how history influenced the books he reads with his students in American literature. He incorporates those experiences—and his love of photography—into his lessons. In one, he asks students to write a travel narrative that mirrors the themes of Walt Whitman's "Song of the Open Road"—they use a story Grant wrote on his blog as a guide.
Injecting elements of travel into Bonnie's math classes is a bit harder. But when a word problem mentions a place she has visited, Bonnie tells the class that she's been there, and fun discussions often follow.
Their travel stories and tips aren't limited to just their students. Bonnie and Grant created Our Wander-Filled Life, a travel blog where they detail their vacations. They write about RV life, hikes and restaurants—and they even publish maps of their itineraries and reviews of the gear they use.
"As bloggers, we have struggled somewhat to define our niche," Bonnie writes in one post. "We are not just about cruising, backpacking Europe, budget travel, camping or living in another country. All of those things appeal to us. We're just normal folks doing extraordinary travels on a limited budget."

A reason to go
Among their blog posts is one emphasizing the importance of making travel goals. There are few places Bonnie and Grant don't want to visit, and their 10-year 50-state quest helps them decide where to go next. They encourage others to set their own travel goals—whether it's a dream trip abroad or a weekend away in a nearby city.
And when students miss class for a vacation, should that be an excused day off from school? The Sinclairs offer a resounding "Yes!"
"Yes, go explore—enjoy the world," Bonnie says. "Just make sure you stay on top of your work at the same time!"
---